How To Improve Your Mental Game In Baseball Interview: "He Called it the Paradox that the Upper Parts of our Brains Invent the Games that we Play… Then the Lower Parts are the Ones that Play it"
In this how to improve your mental game in baseball interview with Coach Joe Yurko, we go over a little sports psychology.  One of my favorite subjects when it comes to hitting a ball!!  This is a Part-2 interview with Joe on our Swing Smarter Hitting Training Podcast.  If you missed Part-1, then CLICK HERE.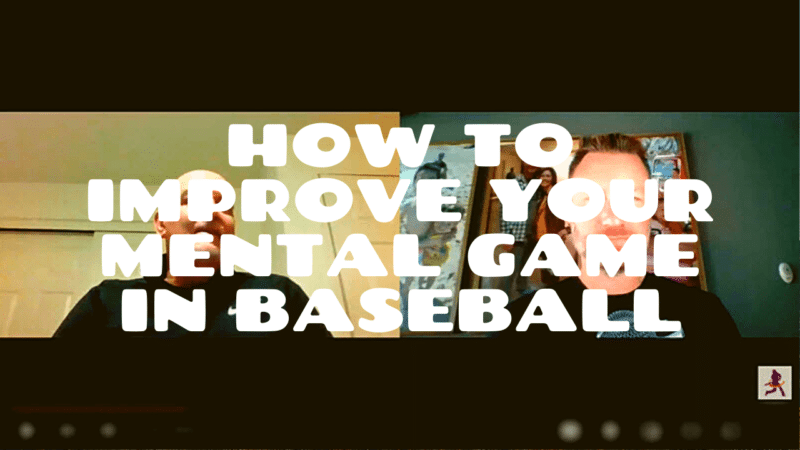 Here are some of the how to improve your mental game in baseball topics we discussed:
 Review of Joe's 10 Sports Psychology principles that are a part of his hitting system
Fear: "The Legend of Sleepy Hollow. Ichabod Crane, in the story, he was afraid, but it was his own imagination that caused him to be afraid, there was no Headless Horseman."
"These kids were walking around saying, we're going to face a guy throwing 95 miles an hour. I'm trying to counter that."
Conscious Brain: "…your thinking parts, the parts that land rockets on the moon and invent sticky notes and whiteout and things like that."
"The moment you said, I don't care anymore, you just turned your brain on."
"He called it the paradox that the upper parts of our brains invent the games that we play… Then the lower parts are the ones that play it."
CLICK HERE if you want a copy of the Joe Yurko how to improve your mental game in baseball interview transcript in pdf format.
Here are the links Joe mentioned in the article:
ENJOY!
BREAKING NEWS:
Grab two chapters of our NEW Amazon book FREE...
"Swing Smarter: Science Based Hitting Training Built To Understand How, Why, & Reasoning Behind It"
---
https://hittingperformancelab.com/wp-content/uploads/2021/11/how-to-improve-your-mental-game-in-baseball.png
423
800
Joey Myers
https://hittingperformancelab.com/wp-content/uploads/2021/10/hitting-performance-labs_c90c0362088ef1d3d528f3078f4f8ac1-300x75.png
Joey Myers
2021-11-23 19:36:35
2021-12-03 18:26:37
How To Improve Your Mental Game In Baseball VIDEO