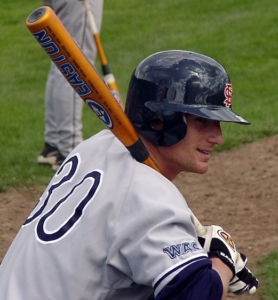 Please note the following :
Please realize that I'm getting a few hundreds e-mails per week.This means that I read everything that comes in, but often cannot respond to each e-mail. Thank you for your understanding.  My sincerest apologies that I cannot do more. I encourage you to post your questions on this blog as comments, as the collective is smarter than I'll ever be.
Contacts –
Blog Topic Questions:
If you have questions about how to do something in the blog, please first search the blog (search box in top-right corner) for related articles and tons of good advice from fellow readers.  Also, see the "Topics" bar on the horizontal navigation bar above.
CLICK HERE for the common Frequently Asked Questions.
Joey Myers:
The best way to tell me what you think is to post a comment on the blog or contact me by commenting on my Facebook fanpage Hitting Performance Lab. I can't respond to all questions (I do answer quite a few when possible), but the hitting communities are very responsive.
Thank you for reading, and please share your experiments and successes!