Online Hitting Lessons Private Virtual Coach For Baseball & Softball Beginners Ages 7yo+
When it comes to Online Baseball or Softball Virtual Hitting Coach Lessons, Hitting Performance Lab Reviews its Promise would Change Things for the Better in the Bat and Ball Space
Hitting Performance Lab LLC has reviewed the baseball, fastpitch softball, slow-pitch world since it announced the launch of The Feedback Lab back in 2013. Hitting Performance Lab LLC's online baseball or softball private hitting coach virtual lessons promised to shake things up and 9 years later, facts are in.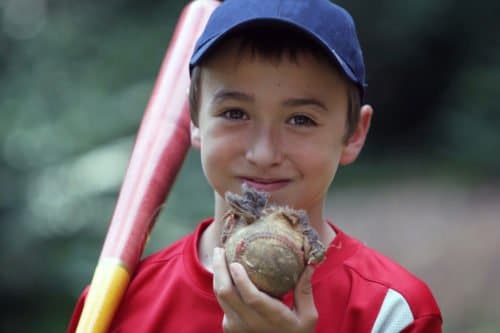 Previously, with even a passing glance, a person would notice that most private hitting instructors and team coaches lean their credibility on what level they made it to, how many years they've coached, how many lessons they've done, or their opinion based on someone else's opinion. The Founder and CEO at Hitting Performance Lab LLC, Joey Myers, makes a point of saying "things were always going to change when The Feedback Lab launched".
Joey Myers continues…
"Competitors in this niche are typically doing the same old thing. Hitting Performance Lab applies human movement principles that are validated by science to hitting a ball. Science isn't meant to be trusted; it's meant to be tested. They ask the question, develop the hypothesis, do the research, collect the data, and form a conclusion.

Playing experience and teaching are completely different. 30 years of coaching can translate into the same year of coaching repeated over 30-years. Doing hundreds of thousands of lessons depends on being effective (doing the right things) versus being efficient (doing those things right). And opinions, are like, well…ahem…everyone has one!

The Hitting Performance Lab knows they're not perfect. They know the limitations and biases human have. Teaching kids how to hit a baseball or softball can get stale and drift dangerously into dogma, which is the graveyard to consistent long-lasting progress.

Like Bruce Lee once said, 'A martial artist who drills exclusively to a set pattern of combat is losing his freedom. He is actually becoming a slave to a choice pattern and feels that the pattern is the real thing. It leads to stagnation because the way of combat is never based on personal choice and fancies, but constantly changes from moment to moment, and the disappointed combatant will soon find out that his 'choice routine' lacks pliability.'

Ultimately, Hitting Performance Lab knew it was going to be of huge benefit to their customers because by applying human movement principles validated by science to hitting a ball, results become predictable in nature. It's like getting the cheat codes to the test. Once the rules are known, hitting gets easier. Kids catch on faster. They have more positive results. They stay in the game longer! Hitting a ball consistently hard isn't easy, but it can be made it easier, and FUN! They actually hope others follow suit."
Hitting Performance Lab was established in 2005. It has been doing business 17 years and it has always aimed to help every hitter trade physical ability for academic excellence! They want to make little boys and girls into hard working student athletes.
Currently, the closest thing to The Feedback Lab are VIDEO GAMES! Baseball is one of the slowest most misunderstood sports. At least fastpitch softball is faster paced! Sports are at war with instant gratification nowadays. Delayed gratification MUST get relearned. And it doesn't help when the sport is being taught as an ineffective dogma that gets unpredictable results.
There's too much frustration with the misinformation surrounding the craft, kids quit before realizing their full potential. It's a shame. Applying human movement principles validated by science to hitting a ball can change that!
And The Feedback Lab improved on this by using science as a guide. Engineering, Physics, and Biomechanical principles matched up with what the best are ACTUALLY doing. One can use the online virtual hitting coach format to change the career trajectory of hitters across the country, on a computer.
There are ZERO boundaries. Joey Myers couldn't imagine in 1996 when he was 16yos, living in Central California, and asking his parents to fly to Florida and work with a well-known hitting coach. Today, it can be done online! This alone was enough to make Hitting Performance Lab LLC's online baseball or softball private hitting coach virtual lessons more popular with clients in the baseball, fastpitch softball, slow-pitch softball space, quickly.
The Feedback Lab is now available to buy and review at: http://gohpl.com/feedbacklab2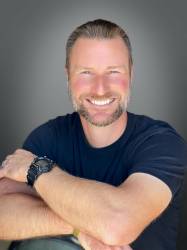 Latest posts by Joey Myers
(see all)
https://hittingperformancelab.com/wp-content/uploads/2018/04/boy-happy-e1522903603594_ceecb3ada7bcab76bcf1a7eb8446f741.jpg
333
500
Joey Myers
https://hittingperformancelab.com/wp-content/uploads/2021/10/hitting-performance-labs_c90c0362088ef1d3d528f3078f4f8ac1-300x75.png
Joey Myers
2022-09-12 09:45:04
2022-11-28 22:33:41
Online Hitting Lessons Private Virtual Coach For Baseball & Softball Beginners Ages 7yo+