You guys are in for a treat…
I wanted to share with you a 1991 article published in Hardball Magazine about hitting.
Keep in mind that video motion analysis was virtually non-existent at that time.  Video cameras resembled what Michael J. Fox held in the movie Back To The Future 😛 lol
The information contained in the following two pages is eerily similar to what we talk about here at HPL.  Even down to the "buzz" words used!
And just to let you know, the '3 Shocking Mistakes…" are covered in the below article…
By the way, I've never come into contact with the gentleman I'm about to introduce until now…
The author of the published post, Jim Sullivan (J.D.), has accumulated the following credentials with his hitters over the last couple decades (from his website: Hitting4Contracts.com):
7 First Round Draft Choices,
$20,000,000 (million) in Signing Bonuses,
Players Drafted or Signed 60 Times, and
Millions in Scholarships.
And he did this completely under the radar.  As he said, to escape coaches punishing his hitters in their lineups.  My hitters have received the same treatment, much like a lot of yours.
Crazy how fragile a 40-50 year old male ego is when it comes to hitting!
One of the hitters J.D. worked with at both the amateur and professional levels was Troy Glaus:
"JD introduced me to key concepts that are essential to my approach to hitting. Concepts that you won't find anywhere else. I first met him in 1991 and have since spent serious one on one hitting time with him (as both an amateur and pro).  I have seen him greatly increase power in not only individual hitters but also entire teams."
For those that don't remember Troy Glaus, he was a World Series MVP, American League Home Run Champion, Four Time All Star, 1996 U.S. Olympic Team. Angels #1 Draft Pick 1997, # 3 overall.
J.D. reached out to me via comment on my baseball swing mechanics "Squish the Bug" experiment YouTube video.  You guys may be seeing a lot more of him on the blog in the future…
Without further adieu, here are the two pages of the published article in 1991…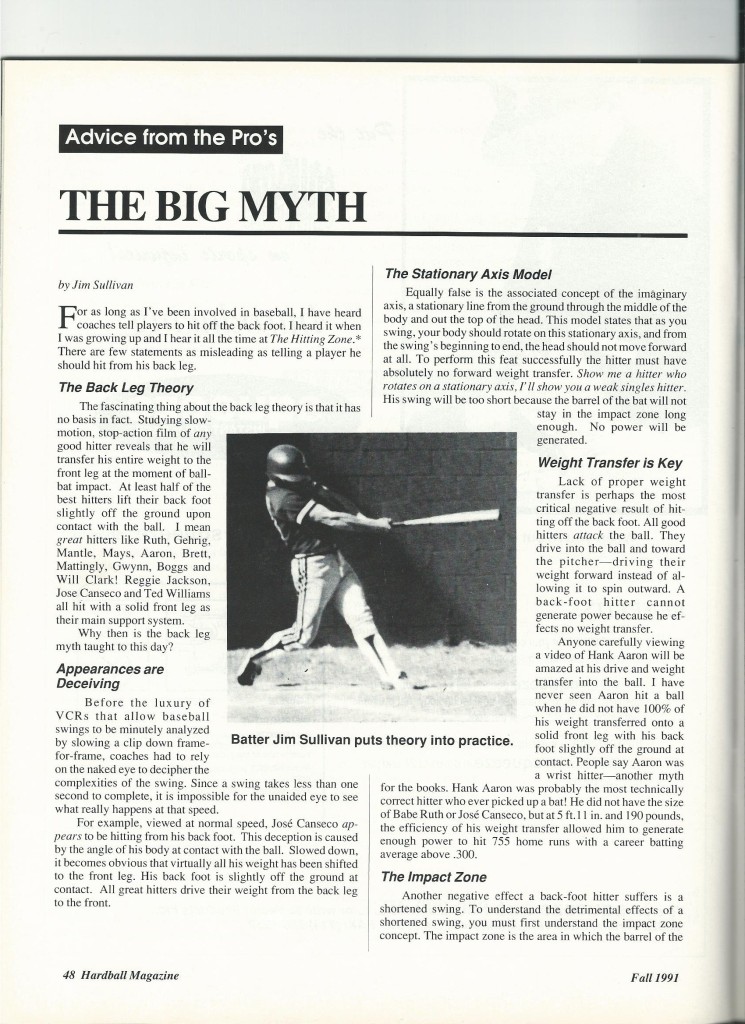 Page 2…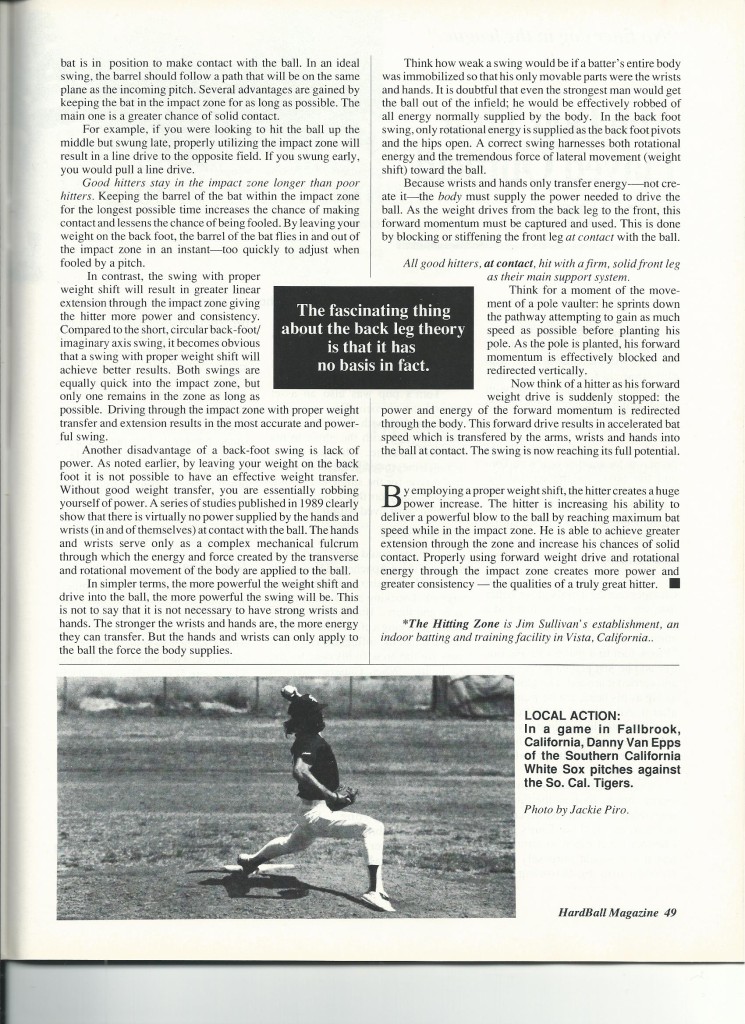 What are your thoughts on the article?
https://hittingperformancelab.com/wp-content/uploads/2015/08/Mash-contrast5.jpg
256
303
Joey Myers
https://hittingperformancelab.com/wp-content/uploads/2021/10/hitting-performance-labs_c90c0362088ef1d3d528f3078f4f8ac1-300x75.png
Joey Myers
2015-08-08 05:36:45
2018-05-17 18:03:50
3 Shocking Mistakes Killing Your Effortless Power