In the Final PART 3 How To Run Faster: Agility Training Video Series,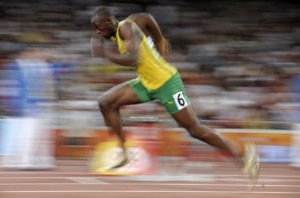 …I bring you on a nickel tour of what I use to hammer speed and agility training into my baseball athletes. In a Step-By-Step breakdown of speed mechanics, here's some of what Jim Kielbaso and the IYCA covers in the Course:
Arm Action
Lower Body Mechanics
Backpedaling — breaking out of a backpedal, changing directions into a backpedal
Shuffling and Lateral Quickness
Crossover Running
And much more…
The Ultimate Speed Mechanics Course contains the exact same techniques Jim Kielbaso was brought in to teach the University of Kentucky Basketball team before their National Championship season in 2012.
Just as efficient hitting mechanics can overcome bigger more athletic body types, sprint mechanics can do the same.  Sure speed can be genetic, but it can also be taught and refined.  Jim does a great job in this field.  CLICK HERE to get more information on the Ultimate Speed Mechanics Course.
I'm a member of the American Baseball Coaches Association (ABCA), the International Youth and Conditioning Association (IYCA), and the Society for American Baseball Research (SABR).I'm also a HUGE supporter of the Positive Coaching Alliance (PCA).

I've spent 11+ years in the corrective fitness industry, and have too many alphabet-soup certifications to bore you with.I also played four years of Division One baseball at Fresno State from 2000-2003.

It's NOT how you study, but what you study that counts.I apply human movement principles (or rules), validated by science, to hitting a baseball and softball.
Latest posts by Joey Myers (see all)
https://hittingperformancelab.com/wp-content/uploads/2013/12/how-to-run-faster-speed-training-agility-training-usain-bolt-part-3.jpg
793
1200
Joey Myers
https://hittingperformancelab.com/wp-content/uploads/2018/05/hitting-performance-labs_c90c0362088ef1d3d528f3078f4f8ac1.png
Joey Myers
2013-12-01 23:55:11
2019-01-11 21:31:50
Agility Training Video: How To Run Faster