How To Turn Throwing 86-mph Into 95-mph In 8-Months…With Nutrition
This is Part 1 of a 3-part series on gaining power faster through nutrition:
Part 1 – [You Are Here] – How To Turn Throwing 86-mph Into 95-mph In 8-Months…With Nutrition…
Zach contacted me over email one day,
…and said he increased his throwing speed by 10-mph,
Eventually topping out at 95-mph using nutrition and hard work.
(enter brakes screeching sound effect)…
I said to Zach, "Hold on, so it wasn't mechanics?  It wasn't PED use?  It was nutrition?!"
It wasn't a total shocker to me,
Because I'm not new to the power of nutrition…
I've spent a decade in the fitness training world.
And I know how powerful an athlete's nutrition can be to recovery, muscle building, etc.
So I told him to send over what he was selling because I was curious about his process.
In the following 3-Part series, Zach is going to outline his journey of self-discovery.  The best part is, he used proven science to get there!
And please note, just because this worked for him pitching, doesn't mean it won't work for increasing bat and ball exit speeds.
I just want to warn you though, some of what Zach talks about can get a little technical, so take your time and read over the material a couple times, till you can synthesize it.
Rest assured, it'll be worth the extra work.
Enter Zach Calhoon…
The Sports Nutrition Studies That Started My Journey To 95 MPH
The Moment Everything Changed…
I will never forget this moment. I looked up from a book I was reading and had this thought "Everything will change from this day forward…"
On a bus, on my way to the next 3 game series. We stopped at a parking lot for lunch. I snuck away to the bookstore and grabbed a couple books on nutrition and sports science. This day started my journey towards what I call the "secret" to success – research.
In high school, I was an average pitcher throwing 84 MPH. I was over 6 feet tall, but besides that, I wasn't that good.
I always knew, deep down inside, I could be great one day. I knew that I could throw 90 MPH and be a pitching stud. But I didn't know how to get there (Or that eventually, I would throw 95 MPH).
So I worked. And worked hard. Which led to some success and I eventually got a small scholarship to a division 1 school in San Antonio – The University of Texas at San Antonio.
But I still threw about 85 MPH. So how did my fastball increase by 10 mph all the way to 95 MPH?
The Sports Nutrition Studies That Started My Journey To 95 MPH
Question: If I told you that I could triple your muscle gain with one tip, would you believe me?
Probably not.
I'm going to show you multiple published controlled studies that show the timing of protein increasing protein synthesis by 3 times.
Heavy research has been done regarding your bodies reaction to when you put nutrients into your body. Check out some of these studies about amino acid uptake and protein synthesis:
"Multiple studies confirm that the supplementing amino acids immediately following a workout, greatly benefits the athlete. Okamure and associates found that immediately following a workout (the Anabolic Stage) that protein synthesis increased 25% and amino acid uptake doubled when a carbohydrate/protein supplement was administered. Biolo and colleagues tested resistance training athlete's response to post workout supplementation. They saw an amino acid uptake and protein synthesis 3-4 times greater in tested subjects supplementing immediately after exercise.
The critical timing of protein is best represented in a study conducted by Levenhagen and colleagues at Vanderbilt University. This study looked at the effect on protein synthesis comparing protein/carbohydrate supplementation immediately following exercise or protein/carbohydrate supplementation waiting 3 hours after exercise. He tested 10 subjects. 5 male and 5 female. Each subject was tested after 60 minutes of exercise. The subjects given a protein/carbohydrate supplement immediately following exercise experience protein synthesis 3 times greater than the subjects who waited 3 hours. The immediate group saw a considerable net protein gain. While the 3 hour delayed subjects actually saw a net protein loss."
See the above chart for a visual
Test Yourself
Research studies are compelling. But they are crowded with jargon and limited to certain controls. I use research studies to start the process of thinking critically about my assumptions. Then I test those assumptions on my own. I measure the output and see how I feel.
In this case, I had an ignorant assumption that timing of my nutrients did not matter. I read about this research and immediately tested, and kept testing (you should too). I went from an average 86 to 87 MPH fastball my sophomore year of college to 95 MPH in 8 months. I never changed my training, just my nutrient intake at the right times.
Faster Results Matter
You just learned that timing your protein can lead to faster recovery and better results. So what does that mean for you? Well if you are reading this, there is a good chance you are a hitter. You want to increase your average, and drop bombs.
Check out the photo on the right of Trout robbing a home run. He looks cool here. But if you are the hitter who just hit that ball, this has to make you extremely angry. All the work you put in, and just a few more feet would be a big league home-run.
Do Not Rely On Luck
I want you to have success. I am about to share with you knowledge all revolving around nutrition's ability to make you 10% to 20% more powerful.  Even if I only increase your power by 5 %.  That small increase in power will send the baseball out of the park and keep Mike Trout empty handed. And that's a great thing. Champions are made one inch at a time.
What's Next?
In the next few post we are going to talk about a variety of nutrition shortcuts to power. Whey protein, dextrose corn sugar, glucose, insulin, anabolic windows and many other things. All of which helped me become an elite athlete. I truly believe you can be a great baseball player. But you have to put in the work. That means maximizing every aspect of your training. Especially nutrition.
Baseball Is Behind
In the past few years, most elite athlete knowledge has been limited to the big boys in the MLB. Now some of the greatest research is making its way to college, high school and little league athletes. But it is taking time. Lets grow the knowledge of baseball players everywhere, and lets get better in less time.
Stay tuned, there is a lot to come.
-Zach
P.S.: I wrote a a free course called "5 Nutrition Shortcuts To A 90+ MPH Fastball" grab your own copy —> click here
P.P.S.: Thanks for reading. Share this with a friend.
References:
Biolo, G., Tipton, K.D., Klein, S., et al., "An abundant supply of amino acids enhances the metabolic effect of exercise on muscle protein," American Journal of Physiology, 273:E122-E119, 1997
Levenhagen, D.K., Carr, C., Carlson, M.G., et al., "Post exercise protein intake enhances whole-body and leg protein accretion in humans," Medicine and Science in Sports and Exercise, 34:828-837, 2002.
Levenhagen, D.K., Gresham, J.D., Carlson, M.G., et al., "Postexercise nutrient intake timing in humans is critical to recovery of leg glucose and protein homeostasis," American Journal of Physiology, 280:E982-E993, 2001.
Okamura, K., Doi, T., Hamada, K., et al., "Effect of amino acid and glucose administration during post-exercise recovery on protein kinetics in dogs," American Journal of Physiology, 272:E1023-E1030, 1997.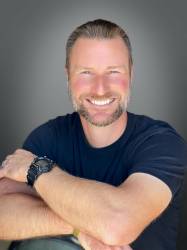 Latest posts by Joey Myers
(see all)
https://hittingperformancelab.com/wp-content/uploads/2015/04/protein-main.jpg
350
500
Joey Myers
https://hittingperformancelab.com/wp-content/uploads/2021/10/hitting-performance-labs_c90c0362088ef1d3d528f3078f4f8ac1-300x75.png
Joey Myers
2015-04-24 03:27:03
2016-05-27 18:21:21
How To Turn Throwing 86-mph Into 95-mph In 8-Months…With Nutrition