Neck Manipulation Benefits for Baseball Players Video: Dr. Matthew Scott Alliance Health Sports Chiropractor Fresno, CA
Discover neck manipulation benefits for baseball players in this podcast interview with Dr. Matthew Scott from Alliance Health, who is a Sports Chiropractor located in Fresno, CA.
The Dangers, Causes, & How to Fix Reverse Cervical Curve in Young Athletes Interview with Sports Chiropractor Dr. Matthew Scott
In this Swing Smarter Hitting Training Podcast episode we interview former teammate and sports Chiropractor Dr. Matthew Scott of Alliance Health in Fresno, California about the benefits of neck manipulation for baseball and softball players. Some of what we go over
If you could go back in time and give yourself some advice, what would that advice be?
What were some of the pain symptoms you experienced in your pitching shoulder in college?
The dangers, causes, and how to fix reverse cervical curve in young athletes
What is a "Denner roll"? Not sushi?
What other things are you seeing in young athletes; besides neck stuff, that we need to look out for?
Where can people find you?
CLICK HERE to download the transcription pdf of the interview. This is one of many interviews at the Swing Smarter Hitting Training Podcast. Please subscribe and listen by clicking here.
To contact Dr. Matthew Scott, then you can do so by…
(Please consider consulting with a physician, physical therapist, or chiropractor before doing anything we talk about in this interview)
SCIENCE-BASED TRAINING:
Improve your hitting strategy dramatically by applying human movement principles.
Learn not only how and what to train but also the science behind the methods.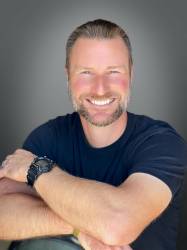 Latest posts by Joey Myers
(see all)
https://hittingperformancelab.com/wp-content/uploads/2022/02/Neck-Manipulation-Benefits-for-Baseball-Players-Dr-Matthew-Scott-Alliance-Health-Sports-Chiropractor-Fresno-CA.png
423
800
Joey Myers
https://hittingperformancelab.com/wp-content/uploads/2021/10/hitting-performance-labs_c90c0362088ef1d3d528f3078f4f8ac1-300x75.png
Joey Myers
2022-10-16 09:00:37
2022-10-17 05:49:01
Neck Manipulation Benefits for Baseball Players Video: Dr. Matthew Scott Alliance Health Sports Chiropractor Fresno, CA