What Everyone Ought To Know About How-to Teach Hitting Mechanics (an over-the-shoulder look)
I get asked about how my local sessions go, or how I teach, using the latest in empirical research on learning.  This video is a Ball Exit Speed challenge that I put on in Fresno, CA.  It's a practical look into how I teach hitting mechanics.  What follows is the local news coverage this challenge received, and afterward you'll see the session itself.
Please post any comments or questions below…Enjoy!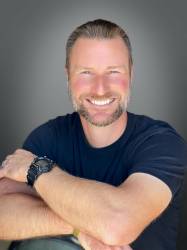 Latest posts by Joey Myers
(see all)
https://hittingperformancelab.com/wp-content/uploads/2021/10/hitting-performance-labs_c90c0362088ef1d3d528f3078f4f8ac1-300x75.png
0
0
Joey Myers
https://hittingperformancelab.com/wp-content/uploads/2021/10/hitting-performance-labs_c90c0362088ef1d3d528f3078f4f8ac1-300x75.png
Joey Myers
2015-10-02 18:43:00
2018-05-17 19:53:50
What Everyone Ought To Know About How-to Teach Hitting Mechanics (an over-the-shoulder look)