Take 10 Minutes/Day To Bulletproof Your Ankles…You'll Be Happy You Did!
If You Don't Pre-Hab or Rehab Your Ankles Now, You'll Hate Yourself Later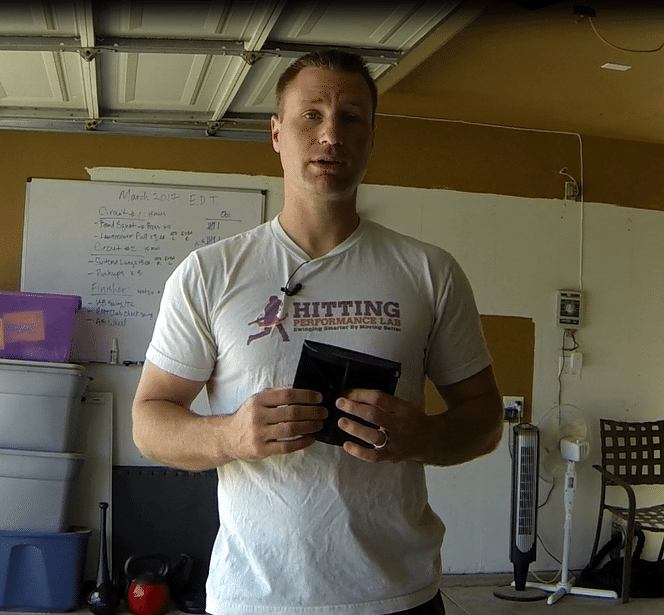 I sought out to do a 4-week case study – on myself – to see what the Freo Board could do for the chronic tightness on the inside of my right knee.
This was caused by playing 17 years of an unbalanced one-sided sport, baseball…along with a bad ankle sprain my Freshman year in college, and jamming my right leg into the hip climbing a wall going back on fly ball during a game against Fullerton my Sophomore year.
Also dumb knuckle-headed-ness like running a marathon in 2008, and doing high repetition Cross-fit WOD's post marathon were straws that FINALLY broke the camel's back (or in my case my knee).
I had been using a Foam Roll
, Trigger Point
, and stretching strategies in the past, and would feel better that day, but the tightness would return the next day.
And I'm happy to report that after one week of using the Freo Board, I haven't had to Foam Roll or Trigger Point my TFL or IT Bands, or stretch out my hamstrings and calves in the last 3 weeks!
Some benefits I've felt:
Little to no tension on the inside of my right knee,
Better stability when changing direction,
More hamstring flexibility when bending over and picking things up,
Less calf tightness, and
Lighter on my feet.
Overall benefits of using a Freo or Slant Board…
Build better ankle mobility,
Secure better knee stability,
Make hip mobility better,
Overall better balance,
Great pre-rehabilitation for ankle, knee, and hip, and
Superb ankle, knee, or hip rehabilitation post injury.
Benefits for hitters…
Better dynamic balance on off-speed and breaking balls,
Will move better, therefore will perform better,
Boost in running speed and agility, and
More effective in dealing with and transferring Gravitational Forces.
Training Protocol
At least 4-5 days per week,
5-10 minutes per day,
Do the "cross" foot positions on Days-1-3-5, and
Do the "X" foot positions on Days-2-4
Progressions: move the non-balancing leg in front, to the side, and behind the athlete
Resources mentioned in the above video
Look, whether you're trying to reduce your risk for injury, currently rehabbing a recent injury, or the injury was a decade ago, the Freo Board will help…A LOT.
Please keep me updated on the progress of your hitters by using the Freo or Slant Board by sharing your thoughts in the comments section below…
https://hittingperformancelab.com/wp-content/uploads/2017/03/freo-board-ankle-mobility-blog-post.png
615
664
Joey Myers
https://hittingperformancelab.com/wp-content/uploads/2021/10/hitting-performance-labs_c90c0362088ef1d3d528f3078f4f8ac1-300x75.png
Joey Myers
2017-03-18 01:58:09
2018-09-03 05:19:41
Take 10 Minutes/Day To Bulletproof Your Ankles…You'll Be Happy You Did!