Best Free Biomechanical Sports Video Analysis Software For Coaching Baseball & Softball Swing 2022 | Pitching, Golf, Basketball For Mac Or PC
See what the best free biomechanical sports video analysis software for coaching baseball and softball swings in 2022. You can use this Powerchalk video analysis software for pitching, golf, and basketball as well. For use on Mac or PC.
What Sports Video Analysis Software Do You Use With Your Hitters? Interview with Powerchalk Founder Chaz Henry…
In this sports video analysis software interview with Powerchalk founder Chaz Henry, we discuss…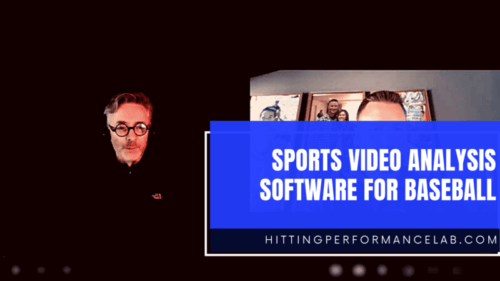 What sports video analysis software do you use?
Who is Chaz Henry? What's his background in?
The fascinating history of Powerchalk and machine learning…
Difference of amateur hitter's up shoulders at landing versus professional hitter's down shoulders…
What machine learning, aka "Artificial Intelligence" (AI), means to the future of video analysis…
"What I've done is I've kind of shown how the machine can grade you, can look at these frames and grade you [the swing] …"
How to objectively take a swing "red" light and turn it "green" …
"I don't pretend at all that I'm doing away with, or that I'm automating a real hitting coach; I see it as a second opinion…"
Using machine learning to recognize dysfunctional movement like immobile joint and diagnose corrective exercise, so that a hitter moves better…
Where can they go to find Powerchalk obviously, and then is there a place they can go to check out this new AI machine learning stuff?
Parents, team coaches, and instructors ask me all the time, which sports video analysis software that I use. I use Powerchalk for all my video analysis on the PC. You don't have to download anything to your computer, which can make it run slow. And if at any time, anything is a little buggy with the software (doesn't happen often), then Chaz and his team is right there to fix it right away.
CLICK HERE for the transcription of the sports video analysis software interview with Chaz Henry, founder of Powerchalk.com.
ENJOY!
https://hittingperformancelab.com/wp-content/uploads/2021/10/Sports-Video-Analysis-Software-e1635198541944.png
281
500
Joey Myers
https://hittingperformancelab.com/wp-content/uploads/2021/10/hitting-performance-labs_c90c0362088ef1d3d528f3078f4f8ac1-300x75.png
Joey Myers
2022-05-31 09:00:19
2023-03-14 23:25:20
Best Free Biomechanical Sports Video Analysis Software For Coaching Baseball & Softball Swing 2022 | Pitching, Golf, Basketball For Mac Or PC