Youth Game Day Mental Approach Hitting Training For Baseball & Softball | How To Get Better At 2 Strike Batting & Most Important Psychology And Anxiety Tips
Baseball Workouts: "I Think We'd Like to Tell Guys More Than Seeing How They're Pitching Him…See How They're Adjusting to Them…" – The Game Day Guy

Learn about youth "Game Day Guy", Geoff Rottmayer's mental approach hitting training for baseball and softball players.  Discover how to get better at two strike batting and most important psychology and anxiety tips for transitioning grooved practice swings into games.
Here's what we cover in this baseball workouts Geoff "The Game Day Guy" Rottmayer interview (you can 2X the video speed above, if wanting to watch video in half the time):
What are your 5 Baseball Workouts Pillars to Preparation Success?
Who is Geoff Rottmayer?
What are some of the two-strike mindset approach type things that you guys talk about?
Basing your plan at the plate on pitcher observations & PBR?
"Pregame data research, where you combine on and try to figure them out…"
"Every pitcher is different, his fastball, not his fastball, his curveball, not his curveball. It's really individualized and everything. That's the key to it individualizing as much as you can…" (we do that with Geoff's seasonal baseball workouts…)
"I think we'd like to tell guys more than seeing how they're pitching him…see how they're adjusting to them…"
"There are three mindsets that we've been able to identify over the last five, six years, and then it's really been an eye opener…"
What are some of the baseball workouts questions that you ask to take a player from compare-convince phase to compete-contribute?
So where can people find you as of today that want more information on seasonal baseball workouts?
I'm currently working with Geoff to bring an online video course to market that goes step-by-step through his process of helping hitters become fantastic game day hitters.  I think he holds an important piece to the puzzle of transitioning grooved batting practice swings into games.  CLICK HERE to download pdf of video transcription.
We're going to be doing a launch soon of his course, and will be giving away A LOT of really good information you can use to help your hitter or hitters no matter what part of the season you find yourself in!  I'm going to be giving away some baseball workouts hitting mechanics bonuses as well, so stay tuned…
Enjoy the interview I did with Coach Geoff!
BREAKING NEWS:
Grab two chapters of our NEW Amazon book FREE...
"Swing Smarter: Science Based Hitting Training Built To Understand How, Why, & Reasoning Behind It"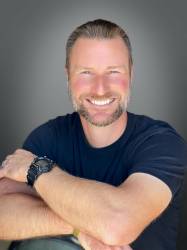 Latest posts by Joey Myers
(see all)
https://hittingperformancelab.com/wp-content/uploads/2021/09/baseball-workouts-e1632349553622.png
281
500
Joey Myers
https://hittingperformancelab.com/wp-content/uploads/2021/10/hitting-performance-labs_c90c0362088ef1d3d528f3078f4f8ac1-300x75.png
Joey Myers
2022-05-24 09:15:08
2022-05-24 14:15:23
Youth Game Day Mental Approach Hitting Training For Baseball & Softball | How To Get Better At 2 Strike Batting & Most Important Psychology And Anxiety Tips