Best Training Equipment, Aids, Tools, Programs, & 15 Books On Youth Hitting Coaching Strategy For Fixing Baseball And Softball Swing
Discover where to find the best training equipment, hitting aids, tools, online programs, and 15 books on youth hitting coaching strategies for fixing the baseball or softball swing…
Baseball Equipment Training for Hitters: Never Suffer from Paralysis by Analysis Again
I often get asked about baseball equipment, books, and other resources to use, from coaches about hitting.
From hitting aids…to hitting programs…to hitting books.
There's a potential for exponential growth in this information age, for coaches.  There's no excuse not to succeed nowadays.  As Tony Robbins says,
"Where focus goes, energy flows."
I wanted to share a list of equipment, books, and other resources that have helped in my own baseball training equipment for hitters journey.
I do a ton of research and study to find only the best.  The key is, does the information or hitting aid hold up to the modern human sciences?
At the end of this post, I'd like to hear from you.  What baseball training equipment for hitters (or for coaches) did I leave out?
By the way, this "guide" has as much to do with softball, as it does for baseball.
Think of this post as the definitive guide to baseball training equipment for hitters…
SCIENCE-BASED TRAINING:
Improve your hitting strategy dramatically by applying human movement principles.
Learn not only how and what to train but also the science behind the methods.
Baseball Training for Hitters: Books
 Baseball Training for Hitters: Hitting Aids
In March of 2011, I put together an online store selecting the best 9 hitting aids on the planet.  It's called TheStartingLineupStore.com.  I won't go into all of them here, but I wanted to highlight my top-4 sellers:
Top-4 essential baseball training equipment for hitters…
Zepp Baseball App (Zepp doesn't make this anymore, so check out SwingTracker or BlastMotion) – the Zepp device attaches to the knob of the bat, and registers bat speed, ball exit speed, hand speed, swing path, attack angle, etc. to the coordinating app on your phone.  It carries a hefty price tag at $150, but for coaches serious about running swing experiments, it's a MUST!!  CLICK HERE for an experiment I did using it.
Coaches Eye App OR HudlTech – slow motion analysis for your phone.  Both apps are compatible with both the iphone and android.  I have the CoachesEye.  Both are free I believe.
Powerchalk – web based motion analysis.  You don't have to download any software to your computer.  The free membership comes with:  1) The ability to upload ten separate videos to your own Video Locker, 2) Two-minutes of recording time per analysis, 3) 10-slot video locker, and 4) Upload and share video content.
If you digest the baseball training equipment for hitters book suggestions alone, you'll put yourself in the top 1% of hitting coaches, instructors, and trainers.  As Ralph Waldo Emerson once said:
"The man who grasps principles can successfully select his own methods. The man who tries methods, ignoring principles, is sure to have trouble."
And don't just stop there.  Read player biographies and auto-biographies of past players like Ted Williams, Babe Ruth, Joe Dimaggio, etc.  That being said…
I Want to Hear Your Baseball Training Equipment for Hitters Thoughts…
What baseball training equipment for hitters (or for coaches) did I leave out that should be included in the definitive guide?  Please comment in the "Leave a Reply" section below…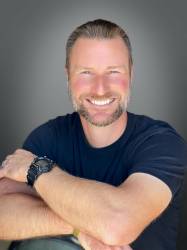 Latest posts by Joey Myers
(see all)
https://hittingperformancelab.com/wp-content/uploads/2015/02/baseball-training-equipment-for-hitters.jpg
500
465
Joey Myers
https://hittingperformancelab.com/wp-content/uploads/2021/10/hitting-performance-labs_c90c0362088ef1d3d528f3078f4f8ac1-300x75.png
Joey Myers
2023-01-10 09:15:17
2023-01-10 19:34:02
Best Training Equipment, Aids, Tools, Programs, & 15 Books On Youth Hitting Coaching Strategy For Fixing Baseball And Softball Swing