Best Hitting Trainer Aids For Baseball & Softball 2022 | Batting Equipment Training Tools For Youth | Data & Science Supported [VIDEO]
Discover where to find the best hitting trainer aids for baseball and softball in 2022.  Learn about batting equipment training tools for youth that are validated by science and are data supported…
Hitting Trainers: How To Filter The Gimmicks
Where can one find the best hitting trainers on the planet?  That are:
Made in the USA,
Supported by data,
Validated by Science, and
Quality guaranteed…
The Starting Lineup Store!!  That's where 😉  Munchie's testimonial above is for the sea foam blue wood Anchor Bat.
Here are the TOP-4 most popular products… drum roll please…
SCIENCE-BASED TRAINING:
Improve your hitting strategy dramatically by applying human movement principles.
Learn not only how and what to train but also the science behind the methods.
#4 – Overload Training Bat: "Goliath" End Loaded Wood Bat
Texas Tech's Hudson White in the above video, is swinging the "Goliath" candy apple red end loaded wood bat. +4 to +6 overload bat is perfect for dramatically increasing batted ball distance without touching swing mechanics.  In a reasonably short period of time.
Here's a post I did listing some of the best wood bats on Amazon filtered by Customer Rating.
#3 – "Don't Let Good Enough Be Good Enough" T-shirt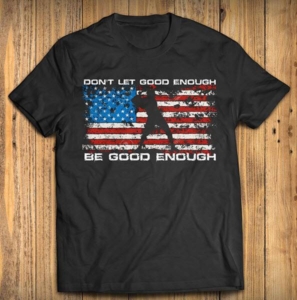 The ultimate patriotic baseball or softball t-shirt for any player who doesn't compromise putting time and effort into their craft, or for the supportive parent looking to make a positive statement.
This updated unisex essential fits like a well-loved favorite. Super soft cotton and excellent quality print makes one to fall in love with it over and over again.
Brandie T. says,
"Great looking, high quality tshirts!"
#2 – Best Batting Tee Hitting Trainers – Backspin Tee Pro Lite Model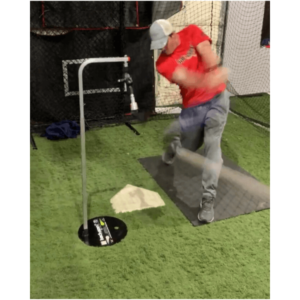 Learn how to teach hitters to consistently hit line drives without teaching them. Before I knew these guys I did a swing experiment comparing the Backspin Tee to the conventional tee.  Shocking.  See how it turned out.
The customers spoke, and they listened! You now have a super lightweight tee, that you can practice any and all angles with. Can attach the Elite Angle Attachment, as well as easily change the heights with easy push buttons.
The price is over $200 CHEAPER than their Pro Heavy Model Tee, which makes this the most affordable Backspin Tee ever made (the Lite version isn't available right now).
#1 – Rotex Motion: Move Better to Perform Better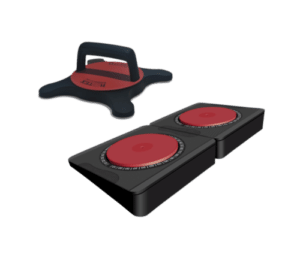 Just a few of the Rotex Motion benefits:
Fix movement issues fast such as frozen shoulder, lat release, rotator cuff injuries, and lower back tightness.  Helps with Incontinence and Pelvic Floor Issues, Lower and Upper Crossed Syndromes, & Sports Related Injury Prevention and Recovery.
Built Tough – over built. Two structural engineers, robotics engineer, two 3D printing engineers, and a Doctor worked on this.  So much 'honeycombing' in this that it will support 500-pounds each.  Several NFL and college linemen from LSU, Alabama, and Michigan use this that go around 350-pounds.
Scientifically Proven – for example, floor model is scientifically proven to dramatically increase range of motion in the hips.
Join elite athletes using Rotex Motion that are on the PGA TOUR, in the NFL, MLB, NHL and numerous other professionals.  CLICK HERE to see who uses Rotex Motion professionally.
Here's a post I did sharing performance gains some of my hitters experienced as a result of using the Rotex Motion system.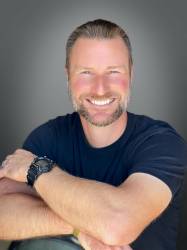 Latest posts by Joey Myers
(see all)
https://hittingperformancelab.com/wp-content/uploads/2020/11/hitting-trainers.png
280
800
Joey Myers
https://hittingperformancelab.com/wp-content/uploads/2021/10/hitting-performance-labs_c90c0362088ef1d3d528f3078f4f8ac1-300x75.png
Joey Myers
2022-08-30 09:00:17
2023-01-05 20:49:40
Best Hitting Trainer Aids For Baseball & Softball 2022 | Batting Equipment Training Tools For Youth | Data & Science Supported [VIDEO]