Hammerin Hank Aaron YouTube Swing: How To Hit Your First Home Run | Stats, 715, & Game Show Derby Video 1960
One can learn a lot from this Hammerin' Hank Aaron swing on YouTube – how to hit your first home run. Hank Aaron stats and watch an episode of the Home Run Derby Game Show from 1960 where Hank battles Al Kaline!
Method that Helped Hank Aaron Consistently Hit Dingers…
But before we get to the 1960 Hank Aaron Home Run Derby Game Show episode and what we could learn from his swing and how to hit your first homer, I wanted to share the epic 715 home run video called by the late Vin Scully…
1960 Home Run Derby Game Show where Hank battles Al Kaline… (ENJOY!)
According to Baseball-Reference.com, Hank Aaron averaged almost 33 homers over 23 seasons (755 all-time homers). And at ONLY 6'0″, 180-pounds, I would say that's quite an accomplishment!
The above 24-minute video is a home-run derby hosted by Mark Scott. You can purchase the Legends Home Run Derby 3 Volume Set
(I only see volumes 1 & 3 though) on Amazon to watch it on your TV.
This particular one pits Hank Aaron against Al Kaline. I wanted to get your reaction on some of the swings, but before I do that…I figured some of you wouldn't have time to watch the whole 24-minutes, so I included some time-stamps below for quick reference.
SCIENCE-BASED TRAINING:
Improve your hitting strategy dramatically by applying human movement principles.
Learn not only how and what to train but also the science behind the methods.
Time Stamps…
(abbrev.: HA = Hank Aaron, AK = Al Kaline, & MS = Mark Scott)
MS comments on AK's swing: "crowds the plate, closed stance" (2:53) – notice how he steps in the bucket
HA asked to comment on AK's swing: "sweeps at the ball" (3:01)
AK describes HA's swing: "relaxed, waits till last minute, 'pops' his wrist into the ball and it really jumps" (6:25)
MS comments on AK's swing: "long stride", then HA adds: "get out there, get that ball, that's what you're suppose to do" (7:43)
HA homer chest view (10:33)
HA gapper back view (11:15)
HA gapper – fly out – to left center, back-chest view (14:33)
HA homer, chest view (14:45)
HA homer, chest view (15:05)
HA homer, chest view (18:05)
Interesting to Note…
How far and high Hank Aaron's back foot comes off the ground during his turn
How much forward momentum both hitters get
How early the barrel starts on the pitch plane
How much both hitters get on their front sides…
And here's a Hank Aaron swing analysis video I did that's very popular on YouTube…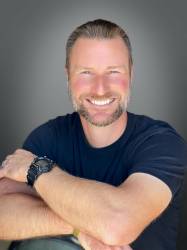 Latest posts by Joey Myers
(see all)
https://hittingperformancelab.com/wp-content/uploads/2015/01/hank-aaron-barrel-path.png
355
500
Joey Myers
https://hittingperformancelab.com/wp-content/uploads/2021/10/hitting-performance-labs_c90c0362088ef1d3d528f3078f4f8ac1-300x75.png
Joey Myers
2022-06-13 09:00:44
2022-08-28 21:43:29
Hammerin Hank Aaron YouTube Swing: How To Hit Your First Home Run | Stats, 715, & Game Show Derby Video 1960