FIX Head Movement, Pulling Off Ball, Stepping Out Of Box, And Overcoming Hitting Fear In Baseball & Softball | How Batters Keep Eye On Ball & See Better
Learn how to FIX head movement, pulling head off the ball, stepping out of the box, and overcoming the fear of getting hit in baseball and softball.  Discover how great batters keep their eye on the ball and see it better.
Stop Hitter From Pulling Their Head Out Before Contact Is Even Made
That's a comment someone made about one of their biggest frustrations with hitting right now.  The above video will fix it!  A BIG thank you to Coach Matt Nokes for this!
The following is the bullet point outline to the above video…ENJOY!
Swinging Across Face Drill
In this drill video, we discuss:
Define Swinging Across Face v. Chasing Face,
Where eyes go, head follows, and where head goes, body follows,
Process v. Performance,
Over-swinging and control, and
 Regression-progressions:

Beginner – Dry and tee swings
Intermediate – Soft toss and LIVE swings
Advanced – LIVE swings, 2-plate, random pitch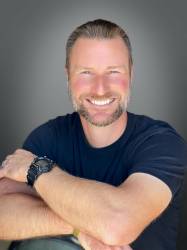 Latest posts by Joey Myers
(see all)
https://hittingperformancelab.com/wp-content/uploads/2022/06/FIX-Head-Movement-Pulling-Head-Off-Baseball-Or-Softball.png
423
800
Joey Myers
https://hittingperformancelab.com/wp-content/uploads/2021/10/hitting-performance-labs_c90c0362088ef1d3d528f3078f4f8ac1-300x75.png
Joey Myers
2022-06-07 09:45:31
2022-09-15 18:44:04
FIX Head Movement, Pulling Off Ball, Stepping Out Of Box, And Overcoming Hitting Fear In Baseball & Softball | How Batters Keep Eye On Ball & See Better