How To Increase Hitting Power Stats Like Jose Altuve Swing With Fundamental Baseball & Softball Drills In 2022
Jose Altuve Hitting Analysis Reveals A Pathway To Repeatable Power
Learn how to increase hitting power stats like Jose Altuve swing with fundamental baseball and softball drills in 2022.
In doing Jose Altuve hitting analysis, here's what I hear…
"Well, he's a big hitter, that's why he can hit for power"…
…Is the EXCUSE from coaches who're removing any responsibility to help their smaller hitters hit the ball farther and harder.
Or, oftentimes I hear this about a hitter like Dustin Pedroia (5'9″, 175-lbs – these numbers are fudged "up" btw):
"He's just gifted."
Wa?!!
ALL Major Leaguers are GIFTED!!! lol
Tell me one physical advantage that Dustin Pedroia has over most…??!
Don't say eye hand coordination or vision because that's another common rebuttal.
There are countless other MLB hitters with the same superior eye-hand coordination and vision.
The reality is, smaller sluggers MUST be MORE effective, in order to compete with sluggers bigger than them.
SCIENCE-BASED TRAINING:
Improve your hitting strategy dramatically by applying human movement principles.
Learn not only how and what to train but also the science behind the methods.
Now, this Jose Altuve hitting analysis post isn't about the 'laser show'…however,
Standing in at 5'6″,
…and weighing in at a soaking wet 165-pounds, we'll look at Jose Altuve (his height and weight numbers are a little closer to reality I think).
Although,
I do think Jose Altuve has one thing over the 'laser show', and that's dancing (parental guidance is recommended 😉:
In this Jose Altuve hitting analysis video, we'll go over:
Jose Altuve stats,
Presents of Forward Momentum (FoMo)?
How well he dominates the plane of the pitch,
Where his power comes from, and
Does he practice Pitch Recognition?
FYI: the pitch Jose Altuve is hitting in the video analysis looks like an 87-mph FB straight down broadway, and it does look like he's on-time.
Without further adieu, here are the notes for the…
Jose Altuve Hitting Analysis Stats (the averages of averages)
CLICK HERE for the FanGraphs.com post  I pulled the following stats from*:
ISO = +20 points
BABIP = +34 points
GB% = +4%
LD% = +1%
FB% = -6%
HR/FB% = -3.5%
(*a (+) denotes how many points OR percentage points or above league average, and a (-) denotes below league average.)
Presents of Forward Momentum (FoMo)?
Is FoMo present?
Shifting foot pressure (mentioned landing with closed front foot), and
Moving Center of Gravity (COG).
How Well he Dominates the Plane of the Pitch
Knee Action – 'getting shorter' and 'staying shorter'
Barrel Plane – keeping barrel on plane for as long as possible
Where his Power Comes from…
Showing numbers,
Hiding hands from the pitcher,
Hunch – Posterior Pelvic Tilt (PPT), and
Down shoulders? (not so much here).
Does he Practice Pitch Recognition?
My friend Aaron Miles, who was small (5'8″, 180-lbs), and played 9 years in the Bigs, talks about how his High School coach was forward thinking…in that he did Pitch Recognition training with his troops, and Aaron's coach said he had the best PR on the team.
My hypothesis in this Jose Altuve hitting analysis is that he does some sort of PR training, OR has a God given early pitch recognition ability that allows him to hit the ball so hard, so often.
Sure, according to this Jose Altuve hitting analysis,
…Altuve may not hit over 30 homers per year, but he sure will hit a boat load of doubles, which is just as good to contributing to team wins…just look at his above average (average) ISO and BABIP scores above!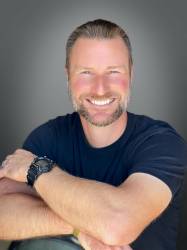 Latest posts by Joey Myers
(see all)
https://hittingperformancelab.com/wp-content/uploads/2016/06/jose-altuve-hitting.jpg
1580
2048
Joey Myers
https://hittingperformancelab.com/wp-content/uploads/2021/10/hitting-performance-labs_c90c0362088ef1d3d528f3078f4f8ac1-300x75.png
Joey Myers
2022-04-20 09:30:07
2022-04-20 20:48:36
How To Increase Hitting Power Stats Like Jose Altuve Swing With Fundamental Baseball & Softball Drills In 2022