Baseball & Softball Preloading Hitting Torque OR Use Lower Half Hip Rotation For Power? | Swing Drills Over Rotating Experiment
How Much Ball Exit Speed Does Lower Body Contribute To A High Level Swing?
In this baseball and softball video post, we'll be looking at whether preloading upper body hitting torque or using lower half hip rotation contributes for more power.  Check out this swing drills over rotating experiment…
Do you consider yourself an open minded coach?  If not, then this post MAY NOT be for you.
Do you consider yourself a coach willing to try new movements before criticizing them?  If not, then this post MAY NOT be for you.
Fair WARNING…this video will make most feel uneasy because it strikes at the heart of their teaching.  I believe the quality of our lives and the success we experience in it, depends solely on the questions we're willing to ask our-self.
In this video, the Backspin Tee Gardner Brothers (Taylor & Jarrett Interview here) did a small thought provoking swing experiment that looked at how much value the lower half contributes to the swing.  Most popular hitting instructors treat the lower half like a JoBu shrine in the movie Major League.  Don't get me wrong, the lower half has a role, but I disagree on the importance most put on it.
Using the Scientific Method…
Question
They looked at how much value (measured in Ball Exit Speed) the lower half contributes to the swing by restricting its movement.
Background Research
Taylor read my book The Catapult Loading System
: How To Train 100-Pound Hitters To Consistently Drive The Ball 300-Feet, and it got him thinking about how much the lower half actually contributes to power compared to the shoulders?  Earlier I mentioned how much the movement of the pelvis in the swing is worshiped by so many hitting coaches.  "Fire the hips!" "Hip Thrust baby!" Sadly, the torsional forces are taken to the point of being unhealthy for a young hitter's low back.
Consider what Charlie Weingroff, DPT, CSCS, a physical therapist and trainer in New York City said this:
"Only your thoracic spine (which consists of the 12 vertebrae in your upper and middle back) is designed to rotate significantly — about 40 degrees in each direction, according to Weingroff — when under compression. The lumbar spine (lower back) should rotate no more than about 12 degrees."
SCIENCE-BASED TRAINING:
Improve your hitting strategy dramatically by applying human movement principles.
Learn not only how and what to train but also the science behind the methods.
Let me give a clue, coaches want better separation, torque, lag, etc. in their hitters right?  We see that a high level right handed hitter's pelvis starts rotating counter-clockwise at the start of the turn, leaving the shoulders temporarily behind, this is the essence of "lag" or "torque".  But what coaches aren't seeing is what's happening before the 'hips lead the way'?  The compression and tension forces happening in the torso beforehand, to make that move possible.
If hitting coaches would do their homework on basic bio-mechanical locomotion and function of the spinal engine as a whole, then they'd find they're missing  60-70% of the performance puzzle (as you'll soon see), and quite possibly wearing a hole in the lower backs of their hitters.
I constantly see well intention coaches posting videos on Twitter of their young hitters savagely twisting the pelvis and low back (lumbar), in addition to the hyper-extension of the lower lumbar.  Quite frankly, it's painful to watch.  CLICK HERE for an exercise to correct this.
Did you know there's a much safer way to achieve those high BES numbers and more?  Some books to get you started on the right track:
By the way, Dr. Serge Gracovetsky is a Physicist and Electrical Engineer.  He said the Spinal Engine can operate in space without Gravitational Forces.  His research shows arms and legs aren't necessary for locomotion, they're an improvement.  Please read that sentence again because it's important to understand locomotion.
Can explosive high level athletes perform without the aid of Gravitational Reaction Forces?  Check out the following videos:
Derek Jeter makes jump throw…
Jeter is jumping up and away from his target, taking his momentum in the opposite direction of first base. This should put him at a disadvantage, but it doesn't hurt him too much, as you can see.
Big air motocross freestyle jumps…
Notice how these athletes use the head to control their body.  No Gravitational Reaction Forces to help here either.  But man can these athletes put a big smile on your face while watching this video!
Don't seek the footsteps of others, seek the footsteps they sought.
Hypothesis
The Gardner brothers thought this mini swing experiment would show more of a minimal role of the lower half in the swing, compared to the "lower half worshiping" hitting coaches out there.
Experiment Setup Details
4 different hitters (Taylor – High School level hitter College Track & Field athlete, Jarrett – professional pitcher, Rookie in pro ball, home-run record holder at Div-1 college)
Took Full Swings prior to experiment swings (the Control group), so they could compare to when the lower half was restricted
Backspin Tee used on all swings (I know, shocker!)
Chair used to hit ball while falling
Pocket Radar to measure BES
Used 2 judges for checks and balances
Goal was to eliminate use of lower half
Every one used the same metal bat, a Copperhead C405 34 inch, 30 ounce (-4)
Data Collected
Data Analysis & Conclusion
Small sample sizes can cause a lot of problems, so there definitely needs to be more data points to make a conclusive decision.  However, with the data we have, the fact four different hitters participated on all swing experiments, in looking at the last graph, you can see that when the lower half was restricted, Ball Exit Speeds were around two-thirds of top exit velocity of control swings (normal swings).  Think Jeter making his jump throw!  So from this small sample size, we can say the lower half contributes about one-third to the Exit Speeds of these four hitters.
I'd love to hear your thoughts in the Comments section below.  Be nice, be respectful.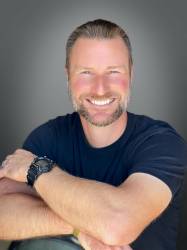 Latest posts by Joey Myers
(see all)
https://hittingperformancelab.com/wp-content/uploads/2017/12/backspin-tee-swing-experiment-e1513375051238.png
296
500
Joey Myers
https://hittingperformancelab.com/wp-content/uploads/2021/10/hitting-performance-labs_c90c0362088ef1d3d528f3078f4f8ac1-300x75.png
Joey Myers
2022-05-23 09:00:32
2022-05-25 17:06:34
Baseball & Softball Preloading Hitting Torque OR Use Lower Half Hip Rotation For Power? | Swing Drills Over Rotating Experiment