How To Motivate Athletes To Commit To Training Consistently & With Intensity…WITHOUT "Burning Them Out"
"It's not about how many swing you get in a day, it's quality deep practice swings that matter."
I had the honor of being interviewed by Coach Daryl Weber who's the founder of the website:
Yes I know, he's running a coaching blog about wrestling and this is a hitting blog,
BUT…
The principles of coaching transcend ALL sports.  
As always, I've tried to make this 46-minute audio easier to digest, so I've included time stamps you can fast forward or rewind to.  In this interview, we went over the following:
About 1:20 min. mark, where it all began for me when I started teaching hitters to "swing down". Dark time for my hitters then, and they weren't getting consistent results.  My knowledge stagnated at the time. Where everything turned around for my hitters and my system.  Book resources included.
About 5:00 min. mark, how to debunk conventional teaching cues using today's technology to test and compare swing mechanics such as Zepp, SwingTracker, and Blast.
About 8:00 min. mark, what is a "sticky coach?" Taking a hiatus from hitting industry teachings, the challenge is translating information from coaches that are very technical to the end user. Can the information be taken from the expert to the coach to the player?  The more effective teaches are the ones who can do this.  If we can effect the coaches, we can exponentially effect more players.  Coach Daryl talks about how doing coaching clinics can be REALLY powerful when it comes to effecting more players.  The book we were talking about was: The Science Of Sticky Coaching: How To Turn Ordinary Athletes Into Extraordinary.
About 14:00 min. mark, this interview started when Coach Daryl asked me to answer the following question, which he included in the following blog post: "Do you have ONE TIP to help coaches and parents motivate athletes to commit to training consistently and with intensity…WITHOUT "burning them out"?  Read that post because he polled other effective coaches and they gave their responses as well.
About 15:00 min. mark, how to apply the Minimum Effective Dosage model (MED) to young athletes. 4-5 days per week, and 5-mins per day of hitting homework practice.  This is outside of organized practice time.  Be happy with 5-mins per day.  It's not about how many swing you get in a day, it's quality deep practice swings that matter.  And when you're dealing with a demotivated hitter, set them up for success with the MED model.
About 19:00 min. mark, Coach Daryl likes to remind his athletes that it's okay to fall off the wagon, if you don't get the MED practice time in.  Life happens.  Set yourself up for success, by starting small and don't overwhelm yourself early on.
 About 21:15 min mark, I talk about Karen Pryor's book Don't Shoot The Dog, using positive reinforcers to inspire athletes to put the work in.  I shared the story of the Professor lecturing students 10-mins every day, who didn't turn their homework in…changed to positive reinforcement, and went from only 1/3 of students turning in homework, to three weeks later, 3/4 of students turning homework in.  Praising hitters for the days they DO get in, motivates better than lecturing on the days they didn't get in.
About 24:00 min. mark, Coach Daryl shares about his weigh-in struggles with his wrestlers.  Coach would tally up weigh-in numbers before practice, get frustrated, and proceed to negatively lecture his wrestlers at the start of practice.  This wasn't good, so Coach had his coaches report weigh-ins to him AFTER practice, which freed him up to give a positive motivating speech at the start of practice.
About 26:30 min. mark, how to keep youth athletes from leaving the sport after only a couple years. Coaches "bullying" players. Encouraging athletes to open up communication lines with coach about playing time at the High School level on up. 12u on down is in the parent's court. Dealing with coaches who teach hitting based on conventional wisdom. Using the "bobble-head" strategy.  Ask your players at the end of a session: are there any questions on what you're doing, how you're doing it, and why you're doing it?  If players understand what they're doing, then contrasting information at practice won't confuse them.  They'll be more prepared!
About 36:00 min. mark, talked about the approach a D1 softball player was going to use with her hitting coach, who has a professional baseball background and teaches conventional hitting wisdom.  She interned for me this past summer, sitting in and helping out on my hitting lessons, and we worked one-on-one about a half dozen times.
About 43:00 min. mark, coaches have to start asking more questions.  Question what they've always been taught.  Question what they're learning now. Question ME because I don't mind.  The quality of your coaching is directly connected to the quality of questions you ask.  Gain knowledge and test.
What is the Science of Sticky Coaching?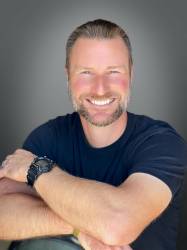 Latest posts by Joey Myers
(see all)
https://hittingperformancelab.com/wp-content/uploads/2017/10/Branded_4.-Setups-From-Open.jpg
482
603
Joey Myers
https://hittingperformancelab.com/wp-content/uploads/2021/10/hitting-performance-labs_c90c0362088ef1d3d528f3078f4f8ac1-300x75.png
Joey Myers
2017-10-11 18:36:45
2020-04-28 17:26:18
How To Motivate Athletes To Commit To Training Consistently & With Intensity…WITHOUT "Burning Them Out"