Brian Domenico's Baseball Power Showcase Home Run Derby Miami, Florida & Arlington, Texas Reviews 2022-2023 | Blaze Jordan Hit Two 500 Foot Monster Bombs!
Learn more about Brian Domenico's baseball Power Showcase home run derby in Arlington, Texas (National) and Miami, Florida (International) reviews for 2022 and 2023 seasons.  Discover how Blaze Jordan hit two 500+ foot monster bombs!
Power Showcase: How To Fast Track Your Recruiting Process
I have an opportunity for coaches with a hitter or two in mind you think could compete in Brian Domenico's National or International Power Showcase Home-Run Derby.
If you remember, towards the end of 2016, I did a video post showcasing a small 14u slugger by the name of Hudson "The Hawk" White, who at the time of the 2016 National Power Showcase was 5'7″, and only 130-pound, managed to hit 11 consecutive homers averaging 398-feet.  He also came in second overall in the Derby!
Come to find out, Hudson's father Martin said his son has been taught my system over the past 2+ years.  Mr. Martin left a fantastic testimonial in the following post, so please CLICK HERE to check it out.
Also remember, it was in the same post I talked about how 14u Blaze Jordan, 6'2″, 215-pounds, jacked two balls over 500-feet!
SCIENCE-BASED TRAINING:
Improve your hitting strategy dramatically by applying human movement principles.
Learn not only how and what to train but also the science behind the methods.
Here are some quick bullet points about the Power Showcases:
Brian Domenico is the President.
International Power Showcase has been around 12 years (started in 2004), and the National Power Showcase has been around for 3 years (started in 2014).
International Showcase has had 27 countries represented from around the world since its inception.
National Power Showcase (3 days – October 31st though November 2nd) & International (4 days in December and includes a Pro Scout Day).
Participants must achieve and maintain a high-level academic status, while possessing the redeeming leadership qualities and determination that exemplify respect in keeping with the game of baseball.
Notable Power Showcase Draftees: Bryce Harper, Kris Bryant, Anthony Rizzo
Objective of the Showcase for the player: to promote and market each player to the fullest extent possible (Great opportunity to dramatically boost a player's recruiting stock).
Age Divisions: Future Stars 10-14 years old, High School, and Brian just added College.
Bats used are official, and NOT "juiced" or "hot".
What's interesting to note, for recruiting purposes is…
Over one half of POWER SHOWCASE participants were drafted by major league organizations directly out of high school. The remaining participants go on to play for major Division I and junior college programs and were/will likely be selected in upcoming MLB drafts.
Now, a HUGE event like this does not come with a cheap price tag, so it may not be for everyone.  However, I think you can see the HUGE upside potential to get a name out there, especially if you're a coach who enjoys marketing your players.
Please expect to pay at least $1775.00 with a $575.00 deposit due within 7 days to hold spot.  Please CLICK HERE to get more information on how to register on the Power Showcase website.  Then click on either the "2017 PSC Nationals Texas" OR "2017 PSC Miami 12th" navigation bar links.
I've been asked by Brian to come out, and would love to see some of my students from afar, and coaching disciples.
If you're interested, then please reach out to Brian Domenico at his website's contact page (CLICK HERE to do that).  Also, VERY IMPORTANT: please mention where you heard about the Power Showcase, by mentioning my name and blog.
Brian has really put together an outstanding event that is a HUGE opportunity for those hitters looking to compete and make a name for themselves.
As always, keep me updated 😀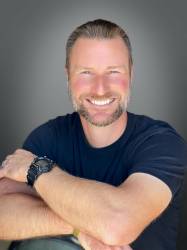 Latest posts by Joey Myers
(see all)
https://hittingperformancelab.com/wp-content/uploads/2017/01/power-showcase-bryce-harper.jpg
449
515
Joey Myers
https://hittingperformancelab.com/wp-content/uploads/2021/10/hitting-performance-labs_c90c0362088ef1d3d528f3078f4f8ac1-300x75.png
Joey Myers
2022-08-06 09:00:37
2022-08-08 05:29:28
Brian Domenico's Baseball Power Showcase Home Run Derby Miami, Florida & Arlington, Texas Reviews 2022-2023 | Blaze Jordan Hit Two 500 Foot Monster Bombs!