How Did The Trevor Story 505 Foot Homerun Happen?
Was it because of Coors field?  High altitude is part of the equation, adding about 5% to batted ball distance according to bat-ball collision expert Physicist Dr. Alan Nathan.  CLICK HERE, scroll down, and read under the subhead, "Effect of Altitude on Batted Baseballs".  So the Trevor Story 505 foot homerun at Fenway would have landed about 480-feet from home plate. Still, not bad.
Corked bat? CLICK HERE for a paper Dr. Nathan wrote studying the effects of corked bats on batted ball distance and concluded:
"Although the present study shows that corked bats do not result in longer home runs, it makes no statement about whether home runs might be hit more often with a corked bat." – Top of page 577
Body mass?  According to Baseball-Reference.com, Trevor Story is 6'1″, 210-lbs.  The Trevor Story 505 foot homerun is the longest dinger in Statcast history, at Coors field, surpassing Giancarlo Stanton's (6'6″, 245-lbs) record by 1-foot at the same ballpark.  Bat speed is a better indicator of batted ball distance than body mass…Dr. Alan Nathan said this to me over the phone.
Any other excuses out there besides good effective hitting mechanics? 😛  ANY hitter with the optimum launch angle, and hitting the right part of the bat is one of the best starts.
Hitting Guru #57 will have a hard time explaining some of the things in the above Trevor Story 505 foot homerun video analysis.  We'll be answering the question of how the Trevor Story 505 foot homerun happened:
Trevor Story 505 foot homerun (and the other 2 other dingers he hit in the same game),
Legs v. Spinal Engine – legs not necessary for locomotion, they're an enhancement,
Locomotion of a quadriplegic,
Water Polo throw, and
Anthony Rizzo homer falling down.
Here are some Hitting Performance Lab posts mentioned in the video: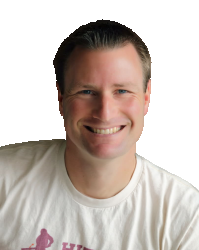 Latest posts by Joey Myers
(see all)
https://hittingperformancelab.com/wp-content/uploads/2018/09/trevor-story-505-foot-homerun-e1536684636131.png
328
500
Joey Myers
https://hittingperformancelab.com/wp-content/uploads/2018/05/hitting-performance-labs_c90c0362088ef1d3d528f3078f4f8ac1.png
Joey Myers
2018-09-11 17:14:47
2020-02-10 05:28:55
Trevor Story 505 Foot Homerun: The Biggest Lies From Hitting Guru #57