Online Baseball & Softball Hitting Lesson Increase Bat Speed Program | Remote Swing Analysis Instruction Hit With More Power Coach
Learn about this online baseball and softball hitting lesson program to increase bat speed.  Discover our remote swing analysis instruction coaching program teaching kiddos how to hit the ball with more power.  Check out this 9 year old Thomas case study…
To People That Want To Fix Baseball Swing Mechanics Slow Motion But Can't Get Started
With permission from Dad, I wanted to share 9-year-old Thomas P.'s hitting journey after 12 baseball swing mechanics slow motion online video feedback sessions with me at The Feedback Lab.
We started session #1 January 18th, 2016, and finished session #12 June 2nd, 2016.  The video above is an actual Feedback Session I routinely do for my online hitting students.
I'm so proud of Thomas persevering through the struggle and frustration that comes with honing effective mechanics.
AND, the same can be said for Scot, his Dad, who's persevered right alongside his son.  Not to mention how much Scot learned in the process…
How to train Thomas in these mechanics at home,
How to offer just the right amount of feedback, and
Finding out when too much is too much when it comes to learning a new skill.
In this video post, I wanted to share:
How far Thomas's swing has come,
What he's working on next, and
Some of the 'Ah-Ha Moments' for Thomas along the way…
The main objective of this post is to show parents what baseball swing mechanics slow motion online video feedback sessions look like at The Feedback Lab.  Not only do we accept baseball, but softball hitters as well!
PLEASE NOTE: Thomas is still on the journey, his swing isn't perfectly clean yet.  This is only a 5-month snapshot of how far his swing has come.  Don't judge his swing at this point in time, celebrate it!  Also, as you'll find out, just because he moved away from a high leg kick, doesn't mean I HATE high leg kicks.  It just wasn't working for Thomas's swing, timing-wise.
CLICK HERE to view and/or download Thomas's custom "Marching Orders" PDF that I build for each of my hitters after each baseball swing mechanics slow motion feedback session.
How Far Thomas's Swing has Come (in his 12 baseball swing mechanics slow motion feedback sessions)
I always like to use the 'Pat & Pop Method' when giving feedback to my hitters…'Pat' is the pat on the back, and the 'Pop' is the pop in the mouth.
When I first started with Thomas, he had some good elements already working for him:
On the 'Pop' side of things, these were the mission critical things we had to begin tweaking:
Build stability in stance and setup,
Being better at swinging within the strike zone (plate discipline),
Calibrating solid rhythm and stride timing, and
Maximizing tension/compression forces within his small frame (racing back elbow bat drag).
I am confident to say that, over these past 5 months of baseball swing mechanics slow motion online video feedback sessions, Thomas has:
Built a more stable stance setup,
Developed a better sense of his strike zone (swinging at better pitches),
Gone away from his inconsistent leg kick timing to more of a slide step (he's barreling the ball more often), and
Banished his racing back elbow bat drag (he's been smashing the ball according to his Zepp sensor).
Here's a quote from Dad talking about his jump in Bat Speed at Impact using the Zepp app…
"He started in mid 30's, I would say his average is 46-47 now. He hits a very occasional speed of 50 when he puts it all together, which is seldom."
What's he's Working on Next
Here are the polish points I included in Thomas's current baseball swing mechanics slow motion video feedback session marching orders (CLICK HERE to download the PDF):
Plate discipline,
Being more balanced on his finish,
Finger Pressure, and
Letting the 'barrel chase the ball' post-impact.
#1 is a journey, and NEVER a destination.
With #2, it's amazing how being 'silent' helps hitters be more efficient (CLICK HERE for this Breaking Muscle article on the 'silent' concept).
#3 because he's still wanting to do top hand release way too early.  We're working on keeping both hands on the bat into his finish now.  He'll add another 2 to 4-mph of Ball Exit Speed by not letting go too early.
#4, he's not letting his barrel naturally finish and extend on the pitch plane, which will cause him to be susceptible to missing off-speed and breaking balls.
Some of the 'Ah-Ha Moments' for Thomas Along the Way
Here are a few coaching moments I felt were turning points for Thomas (and Dad) as we moved through the baseball swing mechanics slow motion Feedback Lab online video lesson program:
At first, Scot (Thomas's dad) was sending me video once per week, which I found – after about 6-weeks – wasn't allowing Thomas enough time to practice the changes.  Once we moved to a video once every two weeks, Thomas's swing started changing by leaps and bounds (and frequency here depends on the age, amount of practice, and level of the hitter).
Thomas is having a challenge to repeat his mechanics in games, so I shared this post with Scot, basically to only take 3-5 swing rounds, of which are high intensity swings, during practice sessions.
Shifting from having an swing outcome focus (what ball is doing off bat) versus a movement execution focus.  In the beginning, I tell my hitters I don't care what the ball is doing off the bat…I care MORE about if they're repeating the movements I want them to repeat.  In other words, if they swing and miss, but keep both hands on the bat through finish, with top hand finger pressure (in the case of Thomas), then that's an "A" swing.
There were multiple times when both Thomas and Dad were frustrated with Thomas's progress.  And it's during this time when words of encouragement such as embracing the struggle, taking a day or two off from hitting, getting back to the hitting objectives in the Marching Orders, etc. are crucial.  The process gets overwhelming when we're attempting to eat the elephant ALL AT ONCE.
I have quite a few other hitters online and off that are doing real well, and I let them know I'm VERY proud of them too, but I wanted to highlight Thomas's story because most baseball swing mechanics slow motion video lesson cases on the bell curve look like his.  The story of ineptitude and woe…
But it DOES get better…IF the hitter puts in the work, and in the right direction.
It DOES NOT matter whether we're talking girls v. boys, a 9yo v. a 21yo, a big hitter v. a smaller hitter.  The system works predictably.
Swing Smarter by Moving Better 😉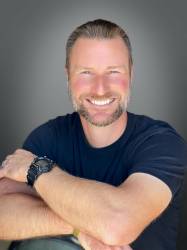 Latest posts by Joey Myers
(see all)
https://hittingperformancelab.com/wp-content/uploads/2016/06/Increase-Bat-Speed-Hit-Balls-Hard-with-This-Online-Hitting-Lesson-Program.png
423
800
Joey Myers
https://hittingperformancelab.com/wp-content/uploads/2021/10/hitting-performance-labs_c90c0362088ef1d3d528f3078f4f8ac1-300x75.png
Joey Myers
2022-11-07 09:00:56
2022-11-28 05:20:58
Online Baseball & Softball Hitting Lesson Increase Bat Speed Program | Remote Swing Analysis Instruction Hit With More Power Coach