Best Hamstring Stretch Flexibility Program For Youth Lower Back Pain In Baseball & Softball Players | Pitchers, First Basemen, & Athletes
Discover the best hamstring stretch flexibility program for youth lower back pain and tight hamstrings in baseball and softball players. Learn this follow along routine that's fantastic for pitchers, first basemen, and overall baseball and softball athletes.
Hamstring Stretch Series: 9 Exercises To Loosen UP (Includes Ankle, Hip, and Wrist Mobility!!)
I find 95% of my hitters have tight hamstrings, which includes both baseball and softball players. Hence this hamstring stretch series. Interestingly, the other 5% have spent at least 3-5 years in Martial Arts, Gymnastics, Dance, and/or Swim.
It's painful for me to watch one of my High School hitters significantly bend at the knees to pick up a ball from the ground because their hammys resemble tight piano strings :-/
We all laugh, but tight hamstrings can be just the canary in the coalmine to DANGEROUS injury waters ahead. In other words, our body is fantastic at sending "signals" warning us to address dysfunctional movement, but we're terrible at heeding those warnings until it's too late.
Well, if your hitters have tight hamstrings, then consider yourself WARNED!!
Besides above hamstring stretch follow along, you may want to check out this post titled: "15 Ways to Prevent Injury, Minimize Damage, & Rehab Knees". And if you're dealing with an injury right now, then click the following post link titled: "Speedy Recovery: Ice Bath Benefits Now What They Seem?"
SCIENCE-BASED TRAINING:
Improve your hitting strategy dramatically by applying human movement principles.
Learn not only how and what to train but also the science behind the methods.
What I have for You…
I sent the above hamstring stretch follow along for hitters video to all my local hitters, and am now sharing with you coaches and parents. In this hamstring stretch series, in addition to targeting tight hamstrings, we'll be working on ankle, hip, and wrist mobility. The following 9 exercises are included in this video:
3 position wrist mobilization
Seated single calf
Seated Seza
Pigeon
3 position Frog pose
Standing pancake
Raised toe single leg forward fold
Seated pancake series: strap lat, walking, bounces, sweeps, break then, hang
Couch stretch
The above hamstring stretch follow along should take about 40-mins, demonstrates each stretch, and includes how long to hold each stretch for. These are a compilation of stretches I pulled from GymnasticBodies.com, and their mid/front split stretching series.
Remember, you've been warned! Don't let your hitter become a statistic 😉 Move better to perform better, and make sure we're swinging smarter by moving better…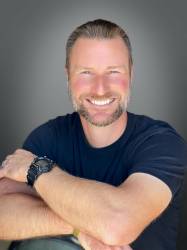 Latest posts by Joey Myers
(see all)
https://hittingperformancelab.com/wp-content/uploads/2019/04/Best-Hamstring-Stretch-for-Flexibility-and-Lower-Back-Pain-in-Baseball-Softball-Players.png
423
800
Joey Myers
https://hittingperformancelab.com/wp-content/uploads/2021/10/hitting-performance-labs_c90c0362088ef1d3d528f3078f4f8ac1-300x75.png
Joey Myers
2022-11-07 09:15:01
2022-11-08 05:35:33
Best Hamstring Stretch Flexibility Program For Youth Lower Back Pain In Baseball & Softball Players | Pitchers, First Basemen, & Athletes