New Hitting Model – This Is The Future Of Teaching A Swing…
The objective of this presentation was to give a technical speech to a non-technical audience.
Sorry, the video and audio aren't the best, but I think you'll get the overall message.
Also, I've provided the powerpoint slides I used for this presentation (CLICK HERE to download from Google Drive).
You may find it quite helpful to follow along with the slides during the presentation.  PLEASE NOTE: in each section, I do skip to the images in that section to help illustrate a point.
We discussed the following:
Move better, perform better,
Use movement tests,
Match the Pitch-Plane with Geometry, and
Knock snot out of the ball with Springy Fascia.
Below is the basic outline of the speech…
ENJOY!
Move Better, Perform Better
'Governor' truck engine story
Repetitive movements/position shape your body
"You can't fire a cannon from a canoe" Mobilize & Stabilize
Use Movement Tests
Following "rules" to human movement – GRF, FoMo, Ang Mom, Centrip/Centrif, springy forces
Gorilla Grip
One-Joint Rule
Un-Weighting
Match Pitch-Plane with Geometry
Define Pitch-Plane
Importance of Back Leg Angle
Attack Angle + Ball Exit Speed
Knock Snot Out of Ball with Springy Fascia
Define springy fascia – tension/compression forces
Seen the biggest jumps in average Bat Speed with spinal engine experiments
Showing numbers – 6-mph
Downhill shoulder angle – 4-mph
Finger Pressure – 3-mph
Hunched Posture – +4 Attack Angle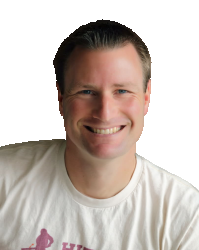 Latest posts by Joey Myers
(see all)
https://hittingperformancelab.com/wp-content/uploads/2015/11/josh-donaldson-jays-impact.jpg
465
620
Joey Myers
https://hittingperformancelab.com/wp-content/uploads/2018/05/hitting-performance-labs_c90c0362088ef1d3d528f3078f4f8ac1.png
Joey Myers
2016-06-02 02:52:25
2018-12-17 05:28:48
How To Consistently Crush The Ball Using Geometry & Springy Forces