Gary Sheffield Swing Path Hitting Drills Approach To Opposite Field Power Works For Baseball, Softball, & Slow Pitch
Discover the Gary Sheffield swing path hitting drills approach to hit for opposite field power.  Learn how this works for baseball, fast pitch, and slow pitch softball!
Gary Sheffield Talks Hitting Mentioning 1 Shocking Swing Mistake He Didn't Make…
In this Gary Sheffield Talks Hitting video, 500 Home Run Club member Gary Sheffield talks about his hitting style, plate approach and adjustments to different ballparks with Mark DeRosa, Bill Ripken and Robert Flores on MLB Central.  Some of what you'll find in the video:
1 shocking swing mistake Sheffield didn't make,
Pitch recognition that Gary Sheffield is talking about,
Change your stance depending on the field?
What does focus on staying to the right of your left side mean? And,
Making swing adjustments because of injury to compete…
For your convenience below, I've time stamped my notes, so you can jump to wherever the conversation interests you…
SCIENCE-BASED TRAINING:
Improve your hitting strategy dramatically by applying human movement principles.
Learn not only how and what to train but also the science behind the methods.
At about the 3-minute, 20-second mark, Sheffield talks about how after hitting 40+ homers between his AA and AAA season, he was brought up to MLB club and the powers at be tried to "flatten his bat" (for him a mistake he didn't make).  Because they wanted a lead-off speed guy who hits the ball to right field.  When he got to San Diego, they wanted him to pick up the ball at 3rd base, they didn't expect him to hit.  This was disrespectful to Sheffield.  He went from a guy not just trying to get on base, but to do damage.
At about the 4-minute mark, Gary Sheffield talks about his famous bat tilt-waggle, and how it's all in the fingers. To get a nice relaxed crisp move with the fingers.  Like dancing.
At about the 5-minute mark, Sheffield talks about picking pitcher up at release to differentiate what he's throwing.  Pitch recognition.  He doesn't care what the pitcher does before that moment.  He said he looked for the heater and nothing changed on that approach throughout his career.  He wants the pitcher to fool him.  He doesn't want to miss on the fastball.  All he wants to know is what is the pitcher's out pitch – the one he goes to the most when he needs it. Doesn't swing at fork balls.  He groups the fastball and slider together – as one pitch.
At about the 7-minute mark, Gary Sheffield talks about how he adjusts his stance depending on the park he's playing in.  Examples…in San Diego the dimensions are fair, so he uses all fields.  At "fair" parks he didn't feel like hitting the ball oppo made him lose something.   In Florida with the Marlins, he got closer to the plate and became strictly a pull hitter because of short fence in left field. Homers came by way of left and left center, rarely to center.  Goal of double digit homers to opposite field, so he was almost guaranteed 30 to 40 homers per year.  Billy Ripken made the comment that he's never heard of anyone else who did this, except maybe when hitting at Fenway.  Dodger stadium was "fair" to him.  Mentioned at night it got dewey there, ball didn't fly as far.  His strength was center field in LA.
At about 9-minute mark, Sheffield talks about his right elbow position to be ready to "punch".  Athletic position.  Legs up under him.  When hitting he just thinks about his left side.  Tells his kids to cut the left side out.  Focus on being to the right of your left side.  Walking in the batter's box sideways, so he knows he's in the same spot every time.  He wants to work sideways, so he can stay behind his left side.
At about 11-minute mark, Sheffield his swing is dominant front arm.  Front arm goes straight to the ball.  Billy Ripken talks about "squashing a bug".  They all comment on Gary Sheffield's bat waggle and how parallel the barrel got to the ground at one point in the swing.  Sheffield talked about an injury he had to his right foot, plantar fasciitis, that required him to skip/hop his back foot.  Had to unlearn later.  Interesting confession on making an adjustment to compete.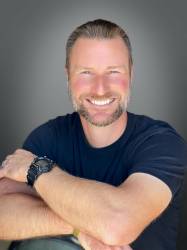 Latest posts by Joey Myers
(see all)
https://hittingperformancelab.com/wp-content/uploads/2022/09/Gary-Sheffield-Swing-Path-Hitting-Drills-Approach-To-Opposite-Field-Power-Works-For-Baseball-Softball-Slow-Pitch.png
423
800
Joey Myers
https://hittingperformancelab.com/wp-content/uploads/2021/10/hitting-performance-labs_c90c0362088ef1d3d528f3078f4f8ac1-300x75.png
Joey Myers
2022-09-06 09:00:35
2022-09-06 20:02:27
Gary Sheffield Swing Path Hitting Drills Approach To Opposite Field Power Works For Baseball, Softball, & Slow Pitch