Sprint Short Distance And Run Bases Faster In A Week For Baseball & Softball Athletes | Rotational Core, Speed, & Power Body-Weight Exercises Done At Home
Discover baseball and softball athletes can sprint short distance and run the bases faster in a week with David Weck's 'head over foot' technique and 'pulsers'. Learn how to do rotational core, speed, and power body-weight exercises and drills at home.
The Biggest Lie In Teaching Hitters How To Run Faster & Move Better
The purpose of this post:
How to make hitters faster, and
How to apply David Weck's "Head Over Foot" technique and "Pulsers" to hitters?
Most sprint coaches will teach athletes to get faster by using a "braced core" (instead of a Coiling Core), and "hip to lip" arm action. This is DEAD WRONG, and one of the biggest lies in teaching athletes to run faster and move better. These coaches aren't understanding the basics of human locomotion. Consider the following…
How to Make Hitters Faster
Here are a few notes from the video above:
To balance on one foot most effectively, we need head over "ground" foot. Try balancing on one foot bending spine and head far outside or inside ground foot. You can probably balance, but not as effectively as head over foot. Under the body's "plum line".
We want the forces transferring cleanly throughout body. When you don't land balanced (head over foot), compensation is the end result. Back pain has been linked to head not being over foot.
Side bending is key to rotational power, and is what most coaches DO NOT understand or choose to ignore. Imagine throwing without a side bend.
SCIENCE-BASED TRAINING:
Improve your hitting strategy dramatically by applying human movement principles.
Learn not only how and what to train but also the science behind the methods.
Watch this Facebook video from David Weck looking at how the runner moves "head over foot", and side bends while stealing second (You can also CLICK HERE to see an interview I did with David Weck here)…
Which brings me to how to train this. CLICK HERE for a Facebook video post where David Weck explains the how of his sprint "Pulsers". And CLICK HERE to get the "ProPulse Speed Trainers" at David's website.
How to Apply David Weck's "Head Over Foot" Technique or "Pulsers" to Hitting
Do you consider yourself a think-outside-of-the-box type of person? Please sound off in the Comments below, on how you can apply this technique or Pulsers with your hitters (thanks in advance!!)…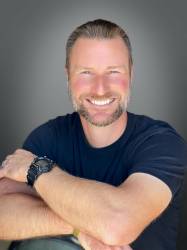 Latest posts by Joey Myers
(see all)
https://hittingperformancelab.com/wp-content/uploads/2018/01/Sprint-Short-Distance-And-Run-Bases-Faster-In-A-Week-For-Baseball-Softball-Athletes-Rotational-Core-Speed-Power-Body-Weight-Exercises-Done-At-Home.jpg
360
480
Joey Myers
https://hittingperformancelab.com/wp-content/uploads/2021/10/hitting-performance-labs_c90c0362088ef1d3d528f3078f4f8ac1-300x75.png
Joey Myers
2022-10-18 09:45:23
2022-10-19 05:42:49
Sprint Short Distance And Run Bases Faster In A Week For Baseball & Softball Athletes | Rotational Core, Speed, & Power Body-Weight Exercises Done At Home