David Weck RMT Club Youth Power Program Review For Baseball, Softball, Pitchers, Golf, & Runners | Best In & Off-Season Strength Training Exercise Workout Plan For 10 Year Olds AND College Players
Learn about David Weck and the RMT Club youth power program in this interview review for baseball, softball, pitchers, golf, and runners.  Discover the best in-season and off-season strength training exercise workout plan for 10 year olds up to college athletes.
David Weck Interview: More Speed, Control, & Power With LESS Wear And Tear On The Body
You asked for it!
I had quite a few of my readers ask me about the WeckMethod of training by David Weck.  Btw, David is the inventor of the Bosu Ball
, for those that train athletes for a living.  And the readers who kept bringing up his training referred to his new product the RMT Club
 (CLICK HERE to get it on Amazon), which you'll learn more about in the above interview.
If you've never heard about the WeckMethod of training, and want to know what sets it apart, please CLICK HERE to view the following 35-min video.
If you're short on time, then here's a brief introduction to the WeckMethod of training from David Weck:
"What I do is more fundamental foundational work than specific hitting instruction.  My focus is improving systemic strength and power concentrating on Tensional Balance and Rotational Power – as well as non-dominant side training to provide a stronger foundation for sport specific skill."
I feel like he's onto something that most trainers ARE NOT. And it's because he understands the foundation of locomotion.  He has a fantastic understanding of the human movement "rules".
SCIENCE-BASED TRAINING:
Improve your hitting strategy dramatically by applying human movement principles.
Learn not only how and what to train but also the science behind the methods.
In my research, I fell into the following David Weck Carpool Tunnel fix video that helped get rid of the pinching in my right wrist, at the bottom of a push-up position, in about a week (I haven't been good lately with my gymnastics wrist stretches 🙁:
Another great article I ran into in my research – and posted to social media – was an interview that Chris Holder did at BreakingMuscle.com with David Weck titled, "The Key To Speed Is In Your Spine"  There are great nuggets in there along with a few training videos.  It's definitely worth your time.
The main video above is a Skype interview I did with David Weck that's about 45-minutes.  A lot of great information in there that translates to hitters and HOW TO train power.  What follows are some of those talking points…
The Show Notes
How would you explain to a complete stranger what it is that you do? (1-min, 22-seconds)
DW explains Tensional Balance – relationship between suspension and transmission throughout your body, requires perfect alignment of skeleton, muscles, and connective tissue (1-min, 48-secs)
 When tensional balance & rotational power are dialed in, you can express more speed, control, power, etc. with LESS wear and tear on the body (3-mins, 10-secs)
Where did DW's passionate curiosity into this realm of training come from? (4-mins, 20-secs)
DW discovered slow motion analysis while playing D3 college football – you cannot understand human movement with that slow frame by frame motion analysis, the eye in the sky does not lie…clock doesn't lie…measuring tape doesn't lie (6-mins, 0-secs)
Unmatched degree of intensity to enhancing human locomotion because of Bosu Ball success…was able to devote entire focus to seeking and finding answers. (7-mins, 23-secs)
Deep appreciate that locomotion is the key, developing straight ahead speed, is the key to developing the greatest rotational power (9-mins, 0-secs)
Human movement industry is about to be flipped on its head because of this breakthrough understand of "core" strength…the "Bracing Core" (weight room and picking up heavy objects) versus the "Coiling Core" (engaging in lateral movement – side bending and head over foot) (9-mins, 40-secs)
Real versus Feel coaching, "My athletes are doing something that I'm not coaching them to do", high level athletes have an innate sense of speed and power, but coaches are trying to coach it out of them, elite athletes (like Olympic Gold Medal winning sprinter Michael Johnson) saying to do the exact opposite of what they're doing on film!  Experts are teaching on a faulty foundation (11-mins, 40-secs)
DW is meeting with Marlon Byrd on getting specific with the WeckMethod exercises (14-mins, 7-secs)
Quick movement experiment…stand up right now and going through a throwing motion WITHOUT any side bending…how did that feel? Without side bend you'll destroy your spine. You can train side bend. Locomotion is your foundation. (17-mins, 50-secs)
DW responds to the reader comment, "Is it logical to say that average kids can perform at a tier-1 level?" In context, the reader comment was to the claim that my 100-lb hitters consistently driving the ball 300-feet are standouts athletically.  Also, what makes a kid athletic? (20-mins, 10-secs)
DW explains how to train ipsilaterally (right shoulder-right hip) to get the "Serape Effect" or I like to call the "Springy X Pattern" (right shoulder-left hip) optimized for performance. Tighten the coil, time the sequence, and keep center of gravity to be neutral. Take clunky and make them fluid. (22-mins, 20-secs)
DW discusses the curse of moving the center of gravity during rotation.  Learning the axis of rotation, front/back, and side. Central control. Create a late rotate, like a whip. (25-mins, 0-secs)
The evolution of the spine, side bending is crucial to an S-shaped spine curve. (27-mins, 30-secs)
DW responds to the question, "Does sprinting, throwing, hitting start from the ground up?  Why or why not". CLICK HERE for the HPL link I referred to in the video (33-mins, 30-secs)
DW talks about harmonizing the muscles with the connective tissue.  Least muscular contraction compared to the connective tissue. Muscles that are bound up, cannot relax.  Transmission of force, power equals speed.  Muscle acts like a circuit breaker. (34-mins, 0-secs)
DW discusses having tensional integrity between the muscles on the inside, and fascia on the outside. How integrity and connected the fascia is to muscles.  Bonds never lost body-weight transmission when he bulked up.  Strong is great, but not at a sacrifice of speed.  (37-mins, 0-secs)
We discuss Thomas Myers, Anatomy Trains, "finger flick" test to demonstrate the power of connective tissue over muscle contraction (38-mins, 44-secs)
DW responds to the question, "If you were going to prescribe 2 of your top RMT Club exercises to a baseball or softball player, what would they be?" Coiling Head Over Foot movement. Pulse of power. (39-mins, 30-secs)
DW top gifted books: Thomas Myers book Anatomy Trains, Jim Piersall book Fear Strikes Out: The Jim Piersall Story (44-mins, 0-secs)
Recommended Top RMT Club Exercise for Baseball or Softball Players
CLICK HERE for a link to his blog to supplement this video.
Where can you find more about David Weck and the WeckMethod?
Please let me know if you want me to do a Part-2 interview with David Weck, and what questions you have for him about this presentation by REPLYING in the comments below…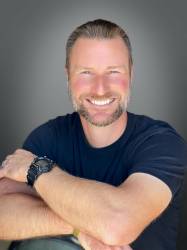 Latest posts by Joey Myers
(see all)
https://hittingperformancelab.com/wp-content/uploads/2017/03/David-Weck-RMT-Club-Youth-Power-Program-Review-For-Baseball-Softball-Pitchers-Golf-Runners.png
423
800
Joey Myers
https://hittingperformancelab.com/wp-content/uploads/2021/10/hitting-performance-labs_c90c0362088ef1d3d528f3078f4f8ac1-300x75.png
Joey Myers
2022-10-10 09:30:45
2022-11-28 05:30:23
David Weck RMT Club Youth Power Program Review For Baseball, Softball, Pitchers, Golf, & Runners | Best In & Off-Season Strength Training Exercise Workout Plan For 10 Year Olds AND College Players