How To Teach Aggressive Batting For Struggling Baseball & Softball Player | Freezing At The Plate? Hitting Drills To Build Confidence If Hits Well In Cage And Practice But Not In Game
Discover how to teach aggressive batting for a baseball or softball player that is struggling to pull the trigger.  Oftentimes this comes in the form of freezing at the plate.  This has mostly to do with the mental side of hitting, so we'll discuss mental hitting drills to build confidence if a player may be hitting well in the batting cage or at practice but not so much in the games.
Here's A Quick Way To Get Your Hitters More Aggressive At The Plate
I answer the reader question of: "How to get youth hitters to be more aggressive to hit and not look to walk?"
There were times when I was playing Fall Ball as a Sophomore in High School, privileged to be playing against Juco competition, that I found myself falling into an 0-2 hole quite frequently.  I'd say to myself, "WTFudge, why have I been in the hole my last 4 AB's?"
Then, I'd make a conscious decision to swing at the first pitch, no matter what the pitch was, or where it was located.  In other words, I decided to make a bold adjustment, going from being too passive at the plate, to being too aggressive…
In hopes that with future at-bats was I would land somewhere in the middle.  In those days it was just a feeling that I got.  Fast forward to a few years ago, a good friend of mine Bob Hall, whose son Quin (a physical incarnate of Bo Jackson), had just finished performing at an MLB scouting camp in Canada.  Quin was about 15 years old at the time, and Bob shared the advice Quin received from one of the leading scouts at this camp.
And this is what we're discussing in the above video:
The Hunter mindset, versus
The Fisherman.
My goal with this video post is to give coaches a practical strategy to use with your hitters (that I use with mine), which will give them a solid game plan at the plate.
PLEASE NOTE: like anything else, you have to work with your hitters on this at practice, if they have any chance at getting better at it.
The Hunter Mindset
What does a hunter do?
They stalk their prey.
When would we use this mindset against a pitcher?
When they're around the strike zone.
We SHOULD NEVER default to such hitting rules as, "NEVER swing at the first pitch."
This is how I dug myself into holes during my career.
CLICK HERE for this Beyond the Boxscore article which asks the question, "Does hitting performance change based on the number of pitches a hitter sees during a plate appearance?"
Look at what happens to Batting Average in:
0-2,
1-2,
2-2, and 3-2 pitching counts…
Like a snake, strike fast when a pitcher is around the zone.
Think of some of the greatest Dominican, or Latin America, hitters.  As the saying goes, "You don't get off 'the island' unless you swing the bat."
The Fisherman Mindset
What does a fisherman do on the boat all morning?
Sit…AND wait.
When would we use this mindset with a pitcher?
When he or she cannot find the zone.
This approach requires a little more plate discipline not to swing out of the zone, AND
To know the strike zone.
Because when the pitcher throws one over, the hitter MUST be trained to jump on it.
Think about Barry Bonds from 2001 to 2004.  According to Baseball-Reference.com, he walked a total of 755 times.  That's an average of 188 BB's per year!
What's more…
He hit a total of 209 homers, for an average of 52 dingers per year, in the same span.  Last time I checked PED use DOES NOT help with plate discipline.
How about his consistency over that same time period?
Bonds's Batting Average over those four years, starting with 2001 was: .328, .370, .341, and .362 respectively.
How about how many times he struck out?
We have power hitters like Chris Davis and Ryan Howard routinely striking out 200+ times per season.
How about Bonds…?
2001: 93 K's
2002: 47 K's (he struck out one more time than homered)
2003: 58 K's
2004: 41 K's (he hit more homers than struck out!!)
By the way, his 162-game average strikeouts are 83.  83!!!  Over 22-years in the Big Leagues!
My point is, when Bonds got his pitch…he GOT IT!
He knew how to be a 'fisherman'.
But can plate discipline be taught?
Sure it can!
It's a muscle in the brain, and like any other body muscle, can be focused on and strengthened.
Here are my favorite 4 resources for training vision, tracking, and plate discipline: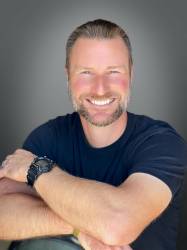 Latest posts by Joey Myers
(see all)
https://hittingperformancelab.com/wp-content/uploads/2022/04/How-To-Teach-Aggressive-Batting-For-Struggling-Baseball-Softball-Player.png
423
800
Joey Myers
https://hittingperformancelab.com/wp-content/uploads/2021/10/hitting-performance-labs_c90c0362088ef1d3d528f3078f4f8ac1-300x75.png
Joey Myers
2022-04-15 09:00:25
2022-08-15 17:34:31
How To Teach Aggressive Batting For Struggling Baseball & Softball Player | Freezing At The Plate? Hitting Drills To Build Confidence If Hits Well In Cage And Practice But Not In Game