Learn How To Hit Faster Pitching, See Fastball Better, & Fix Late Swing For Baseball And Softball | Drills To Simulate Hitting 80, 85, 90 mph LIVE Off Machine
Learn how to hit faster pitching, see the fastball better (pitch recognition), and fix late swing (2-plate drill) for baseball and softball players.  Discover practical drills to simulate hitting 80, 85, and 90-mph LIVE off pitching machine.
Fastpitch Softball Hitting Tips: Confidently Dominate Pitchers That Throw Heat
This is Part-1 of a 3-part fastpitch softball hitting tips (works well for baseball too) video series coming straight out of the Reaction Time Mastery online video course…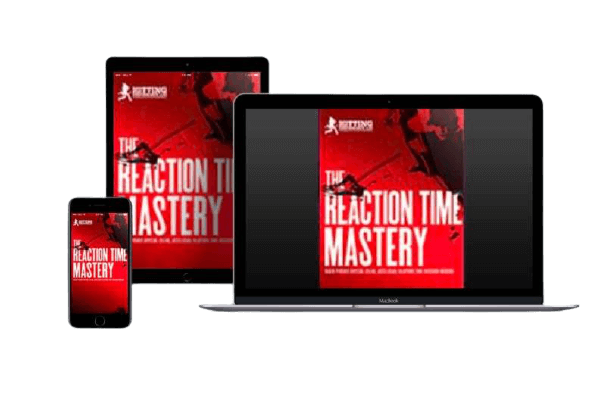 Sick of struggling to get your hitters on-time, balanced, and keeping high Ball Exit Speeds, especially while hitting off-speed and breaking pitches?  This online video course (7-modules total) reveals cutting edge science on the topics of: Vision, Tracking, Timing, and Forward Momentum.
Finally, you'll be able to track pitches crystal clear, accelerate reaction time decision-making, & get ON-TIME without losing swing effectiveness with this "secret" online video course you can't live without.
If you haven't already, then CLICK the Link below to…

Part 1 – [You Are Here] Confidently Dominate Pitchers That Throw Heat 
In this fastpitch softball hitting tips video, we answer the following reader question:
"How to handle fear of pitcher throwing heat?"
We'll discuss the following fastpitch softball hitting tips:
Goal is to keep swing tempo the same,
Adjust timing, DO NOT speed up swing tempo, and
Perry Husband's Effective Velocity & Frank Robinson.
SCIENCE-BASED TRAINING:
Improve your hitting strategy dramatically by applying human movement principles.
Learn not only how and what to train but also the science behind the methods.
Fastpitch Softball Hitting Tips #1: Goal is to Keep Swing Tempo the Same
All human actions require tempo or cadence…
The magic for a long distance runner happens when they count their right hand swinging forward 85-90 times per minute. Whether running, up/downhill, or on flat ground.
Have you ever ran downhill sprints, gotten really fatigued, and took a spill?  This was because the body's slower tired tempo couldn't keep up with the speed required to stay on your feet.
Furthermore…
The magic for a cyclist happens when they count their right foot/pedal reaching its apex 85-90 times per minute, regardless of moving up/downhill, or on flat ground.
Do you know what they do to stay within that range when going uphill or downhill?
Correct,
They change gears.
And most of you know…
In swinging a bat, the hitter is LIMITED on the amount of time they have to decide and swing.  The hitter must process the following information, as quickly as possible, pitch:
Type,
Speed, and
Location…
This can be real challenging for the brain.  If the hitter's timing is behind, such as is the case with a pitcher that throws heat, the hitter's brain will begin "cutting out" excessive movements to get the barrel to the ball.
Essential hitting mechanics I often see getting "cut out" when a hitter's tempo is behind:
NOT landing short, resulting in poor use of Ground Reaction Forces,
Front shoulder flying open too early, resulting in NOT effectively pre-loading the springy fascia in the torso,
NOT striding, resulting in the absence of getting a 'head start' and swinging from a dead stop,
NOT staying short, resulting in a 'taller' swinger, positive launch angles (not good for driving the ball), and will consistently drive the ball into the ground (VERY unproductive to run production, evidenced in my 'Ground-ball Rant'), and/or
Won't allow for the natural NIKE-swoosh barrel path to unravel, resulting in using an ineffective hand path to the ball, shortening the time the barrel spends on the plane of the pitch.
And from there, compensations occur, and the hitter loses the ability to optimally transfer energy from body to barrel to ball.
So, even with pitchers that throw heat,
We have to keep a consistent swing tempo…
So, in knowing that, what do we have to clean up?
Fastpitch Softball Hitting Tips #2: Adjust Timing, DO NOT Speed Up Swing Tempo 
My biggest fastpitch softball hitting tips advice when it comes to dominating a faster pitcher is to:
Start the swing sooner,
'Float' less, or
A little of both.
And in the case of a slower pitcher, you'd reverse these elements:
Start swing later,
'Float longer, or
A combination of both.
You see, we want our hitter's natural swing tempo, regardless of whether they're facing a fast or slow pitcher.
What do I mean by when the swing starts?
I tell my hitters, their swing starts, as soon as they make the decision to pick up their front foot.
What about the 'Float'?  What is it?
CLICK HERE for this other RANT post I did on that.  Scroll down to the section I sub-titled, "Baseball Hitting Drills for Youth #1: Using the 'Float'".
Also, CLICK HERE for this post showing a video of Jose Bautista, revealing what critical, but simple, change he made to his timing from the 2009 and 2010 seasons that has transformed him into the Joey Bats of today.
My favorite drill for speeding up the eyes on a machine, to help with hitting 80-90 mph (whatever is considered "fast"), is to set up the machine to throw about the fast velocity you want your hitters to adapt to.  Then have your hitters take a big step towards the machine after every swing.  After about 4-6 BIG steps forward, then have them return to the beginning.  What you'll find is that they will be out front, whereas they were behind on the first swings.
If you want to condition hitters to hit 80 mph, then they MUST see 90.  If you want them hitting 90, then they MUST see 100.  100?  They MUST see 110.
Fastpitch Softball Hitting Tips #3: Perry Husband's Effective Velocity & Frank Robinson
When it comes to plate approach, fastpitch softball hitting tips that hitters at all levels MUST put into practice comes from Perry Husband's Effective Velocity program.
He's one of the experts I called on to contribute a couple videos to the Reaction Time Mastery online video course.
CLICK HERE for the interview I did with him on the blog.
Basically, Effective Velocity is about a hitter's perceived pitch velocity.  For example, the radar gun registers a pitcher's fastball velocity at 90-mph, down the middle of the plate…
However, if the same pitch is located inside or high in the strike zone, the hitter actually sees that ball faster, between THREE to SIX-mph faster.
And the reverse is true of the pitch locating outside or down in the zone.
My friend Taylor Gardner shared a conversation with me that his hitting mentor Matt Nokes had with Hall Of Famer Frank Robinson on his plate approach when facing pitchers that throw heat…
Frank Robinson said he was looking for the pitcher's fastest pitch up and in, and adjusting to everything else.  Not saying this plan will work for everyone, but if you don't have a plan, it's a great place to start.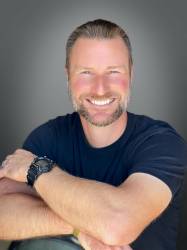 Latest posts by Joey Myers
(see all)
https://hittingperformancelab.com/wp-content/uploads/2022/06/Learn-How-To-Hit-Faster-Pitching-See-Fastball-Better-Fix-Late-Swing-For-Baseball-And-Softball.png
423
800
Joey Myers
https://hittingperformancelab.com/wp-content/uploads/2021/10/hitting-performance-labs_c90c0362088ef1d3d528f3078f4f8ac1-300x75.png
Joey Myers
2022-06-19 09:00:40
2022-08-17 05:15:45
Learn How To Hit Faster Pitching, See Fastball Better, & Fix Late Swing For Baseball And Softball | Drills To Simulate Hitting 80, 85, 90 mph LIVE Off Machine