Hitting Drills For Kids At-Home COVID-19 Challenge
Hitting Drills For Kids: How To Keep Hitters Productive At Home Despite COVID-19
(Correction in above hitting drills for kids video: I said this started last Wednesday, March 25th, but I couldn't get this up in time, so the next day it was!  CLICK HERE to view Today's Hitting Workout Of the Day – WOD.
Self quarantine.  "Shelter-in-place".  Losing a job.  Tireless work.  Medical care workers, military, police and fire departments.  Sacrificing sport seasons.  Seniors in High School and College losing their 2020 year.  Politicians bickering – as usual.
I totally understand.  It SUCKS.  And I'm sorry who've lost a job or loved one because of this nasty virus. My thoughts and prayers go out to you and your families.  I hope and pray things get better soon.
But you know what coach?  We're going to get through this.  Together.  Genghis Khan once said:
"One arrow alone can easily be broken but many arrows are indestructible".
I understand the uncertainty out there.  And if you're like my family, we have two little blessings (7yo boy and 4yo girl), running around at home.  The challenge is, we have to keep them in productive mode, or else they're fighting like cats and dogs.  And at the same time my wife and I are juggling work from home in good ol' shelter-in-place California.
I'm not going to lie, it's REAL easy to keep the kiddos on their devices all day.  But I don't believe that's the best thing for their little developing minds.  Same is true for the teen-osaurs!
Here's what we'll cover in this post:
How to keep hitters productive at home despite COVID-19,
At-home hitting drills for kids challenge rules,
Today's Hitting WOD, and
BONUS extra credit to sweeten the deal…
SCIENCE-BASED TRAINING:
Improve your hitting strategy dramatically by applying human movement principles.
Learn not only how and what to train but also the science behind the methods.
How To Keep Hitters Productive At Home Despite COVID-19
One of my online hitting lesson dads posted this Twitter "to-do" list to keep the kiddos busy at home… (he elaborates on this schedule in the comments below)
If anybody needs a to-do list to keep kids busy, here's one we use and update each day. pic.twitter.com/7pEBCyZSRf

— Tyson Downs (@ty_downs) March 23, 2020
I would be honored to be a part of your at-home schedule!
At-Home Hitting Drills for Kids Challenge Rules
WHEN
The challenge will run from Thursday March 26th, through Easter Sunday, April 12th.  Wishful thinking is that this COVID-19 thing is under wraps by then, and things become as normal as circumstances allow.
Check-in EVERY day at about 8:00AM pacific standard time.  That day's Hitting WOD will stay up that whole day.  PLEASE NOTE: Each day I'll take down yesterday's Hitting WOD and replace with today's.  So, if you're busy, I'd suggest stopping in and at least taking notes, so you don't miss out.
WHAT
Each day, I'll update this page under "Today's Hitting WOD" subheadline with a/an:
Featured post,
Expert interview transcription, or
Drill video…
…you can use this as hitting homework.  "Baseball with dad or mom" as Tyson put it in his Tweet.  Each day will guide you in one of 5 areas:
Building more power,
Hitting more line drives,
Getting on-time more often,
Moving better to perform better (body work training), or
Sticky coaching cues.
Like Crossfit, think of this as a Hitting "Workout Of the Day" – or Hitting WOD.
HOW
Every single day, we'll keep it simple.  I'm just asking at least 5-minutes per day to do the Hitting WOD.
By the way, on some days, I'm going to do random giveaways.  Online hitting lessons.  An autographed copy of my Amazon bestselling book. Possibly hitting aids.  We'll see what happens.   The more you share this on the socials, the better chance you have at winning!  Best part is, it won't cost you a thing!
Today's Hitting WOD (DAY-17 and Final Day)
Today's hitting drills for kids videos are coming to an end.  Sadly.  But the good news is… Today and tomorrow (Easter) I want to giveaway one FREE online hitting lesson from our own The Feedback Lab program…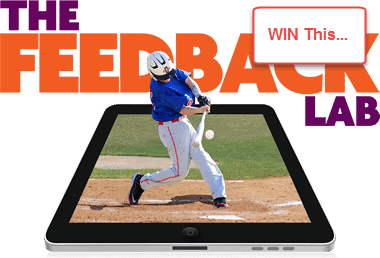 How can you win?  Simply by leaving a comment below.  I pick a random comment and declare the winner on the Monday after Easter.  Good luck and I hope you all have a Happy and Safe Easter!  PLEASE NOTE: this offer is closed and we're no longer taking winners.
BONUS Extra Credit to Sweeten the Deal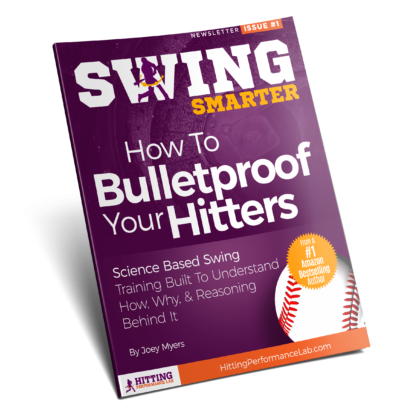 Before this whole Chinese Coronavirus thing picked up steam, I was working on a low-cost monthly membership called Swing Smarter Newsletter Monthly.  I will be putting a TON of time and effort into each issue.
Once per month, we'll be offering up:
One training tip video on how to fix a certain flaw,
One or two expert interviews from "mad" scientists like: Perry Husband, Matt Nokes, Taylor Gardner, Ryan Lehr, Dr. Tom Hanson, and many others,
1-month in review curated content on Sticky Coaching or Moving Better to Perform Better, and
Hitting aid review, how it MUST be used for success, & discounts…
The monthly membership fee was going to be $9.95 per month.  We're also offering a 30-day money back guarantee to take the risk away.  Cancel within that period and we'll give you your money back.  No worries.  No questions asked.  No hard feelings.
Click the button below to grab access to Swing Smarter Newsletter Monthly…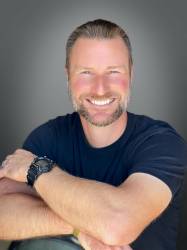 Latest posts by Joey Myers
(see all)
https://hittingperformancelab.com/wp-content/uploads/2020/03/SSCover-1280-720-e1585082613536.png
281
500
Joey Myers
https://hittingperformancelab.com/wp-content/uploads/2021/10/hitting-performance-labs_c90c0362088ef1d3d528f3078f4f8ac1-300x75.png
Joey Myers
2020-03-26 06:03:12
2020-12-01 22:34:57
Hitting Drills For Kids At-Home COVID-19 Challenge