Perfect Baseball Softball Swing Plane Trainer, Bat Path Truth, And Barrel Turn Hitting Drills For Contact, Power, & Quick Hands
Discover the perfect baseball and softball swing plane trainer, bat path truth, and barrel turn hitting drills for contact, power, and quick hands.  Does a one size barrel path fit all pitches?  What is the performance consequence of a deep barrel turn on an inside pitch?  Or what is the effect of swinging up to an elevated pitch?
Best Hitters Baseball Barrel Path – Do We Have It All Wrong?
Khris Davis is 5'10" with a ton of power. How does he generate it?Sean Casey shows how his back elbow and bat path help him get it done.

Posted by Diamond Demos on Tuesday, September 18, 2018
…And I'm sorry.  But I will say this, most are being misled on the best hitters baseball bat path.  The principle you'll discover shortly also applies to fast-pitch and slow-pitch softball.
In this best hitters baseball barrel path post, we'll look at:
How the best hitters are using the Catapult Loading System,
WHY current one-size-fits-all SUPER deep barrel path approaches are losing, and
Hitting different "catcher's glove" examples of inner, middle, and outer third of the plate pitches…
…according to Diamond Demo video above: "Breaking down Khris Davis".
We published last week's Khris Davis swing analysis post because of the Diamond Demo "Breaking down Khris Davis" video.  The overwhelming response I received from readers sharing this video with me truly validates the Catapult Loading System
seen in the best hitters.  Don't think so?  Take a look at the following split screen snapshots from the above video (recognize ANY of the hitters??)…
And,
We won't spend a lot of time rehashing last week's post, BUT I do want to bring up an important point that was talked about in the above Diamond Demo segment.  And it has to do with best hitters baseball barrel path…
Starting at about the 2-min, 15-second video mark, and continuing to the end, they talk about this idea of Khris Davis getting his barrel in the zone early, and keeping barrel in the zone late.  And this is where I've lied to you for the last 5-years!  I used to teach my hitters this same one-size-fits-all SUPER deep barrel path.  But what I found was this IS NOT true of the best hitters baseball bat paths…
SCIENCE-BASED TRAINING:
Improve your hitting strategy dramatically by applying human movement principles.
Learn not only how and what to train but also the science behind the methods.
WHY Hitters Baseball Current One-Size-Fits-All SUPER Deep Barrel Path Approaches are Losing
Let me tell you a story of how I stumbled onto this principle…
In January of 2018, I was working with one of my hitters, who has been working with me since he was 7 years old.  He's 15 years old now, in the 8th grade, and consistently hits with a low to mid 80's Ball Exit Speed off the Backspin Tee, using a wood bat.
His mechanics are pretty clean compared to my other hitters.  At the time, I was teaching my hitters the same one-size-fits-all SUPER deep barrel acceleration path, as many of you are now.  One day, we were working on hunting pitch zones, inner third pitches specifically, and he responded,
"Coach, I don't feel like I can get to that inside pitch effectively.  Am I showing my numbers too much?"
This got me thinking, so I jumped on Twitter to look at the best hitters baseball bat paths.  Specifically, I was looking for hitters, like the ones on the split screen images above, crushing 94-mph+ on the inner third of the plate, and guess what I saw??
The ones who demonstrated the Catapult Loading System
 principles well (namely 'showing numbers'), still did so at stride landing on inside heat! Did you catch that?!  'Showing numbers' was irrelevant to crushing the inside pitch.  CLICK HERE for a post I did debunking that.  So what were they doing different on the inner third?
It had to do with what we call hitting a different "catcher's glove".  I won't go into the details of that here because I already did at the following post titled: "Accelerate Barrel Rearward Like Mike Trout".  The best hitters baseball barrel path isn't about a one-size-fits-all approach to all pitches and timing.
Here's the DANGER for hitters using a one-size-fits-all SUPER deep barrel acceleration approach…
Signs that pitcher's are smartening up to countering this seemingly effective low in the zone barrel approach?  Pitchers are now using this, which Perry Husband calls Effective Velocity (EV), to exploit hitters with longer barrel paths.
In short, 2018 homers are down, in addition to having a few months in the season where overall offensive strikeouts outweigh hits in the Big Leagues.  This is troubling.  To give a clue, check out Perry's video explaining why Chris Davis (Orioles) is having issues with this one-size-fits-all barrel path…
If hitting coaches don't smarten up to this soon, then they'll be rendered obsolete, irrelevant to the hitting community, and ultimately out of a job.  That's not an exaggeration, and is where the puck is going, believe me.  Now, let's look at the behavior of different "catcher's glove" approaches on inner, middle, and outer third of the plate pitches…
Hitting Different "Catcher's Glove" Examples of Inner, Middle, & Outer Third of the Plate Pitches
Inner 1/3 Pitch Barrel Path ("Belly Button" Catcher's Glove)
Mike Trout Homer #38 – 88.1-mph Front View
On time to deliver the backside through the direction of the ball. He lands a little open all the time, I think he opened more here based on anticipated pitcher release point. Rotate on a line. pic.twitter.com/tiAiYF2Org

— Craig Hyatt (@HyattCraig) September 23, 2018
Chest View
Mike Trout HR #38. 88.1 FF mph. pic.twitter.com/UiXqXoYbHy

— Craig Hyatt (@HyattCraig) September 23, 2018
Mitch Haniger Homer #26 – 95.9-mph FF Front View
— Craig Hyatt (@HyattCraig) September 20, 2018
Chest View
Mitch Haniger HR #26. 3-2, 95.9 mph FF up and in. pic.twitter.com/jBp97o6oSG

— Craig Hyatt (@HyattCraig) September 20, 2018
Trevor Story Homer #34 – 93-mph in Front View
Leads the NL with 82 XBH's. pic.twitter.com/DOOlvZj0SJ

— Craig Hyatt (@HyattCraig) September 27, 2018
Chest View
Trevor Story HR #34! 93 mph in. 107, 26, 465. Clean! pic.twitter.com/t2leJ9yYFw

— Craig Hyatt (@HyattCraig) September 27, 2018
Middle 1/3 Pitch Barrel Path ("Back Foot" Catcher's Glove)
Matt Carpenter Homers #36 – 84.9-mph Change-up Front View
The bend counters his openness and he holds his line through the CH. pic.twitter.com/CTIq1DzFB8

— Craig Hyatt (@HyattCraig) September 24, 2018
Chest View
Matt Carpenter HR #36. 84.9 mph CH. pic.twitter.com/XJXUSSukyW

— Craig Hyatt (@HyattCraig) September 23, 2018
Javier Baez Homer #33 – 87.4-mph SL Front View
Javier Baez HR #33. 87.4 mph SL. pic.twitter.com/1iuqy97JlN

— Craig Hyatt (@HyattCraig) September 19, 2018
Chest View
— Craig Hyatt (@HyattCraig) September 19, 2018
Khris Davis Homer #42 – 93.9-mph FF Front View
Rhythm blends into move! pic.twitter.com/cwak9nbSCd

— Craig Hyatt (@HyattCraig) September 15, 2018
Chest View
2-0, 93.9 mph FF. 107, 28, 414! pic.twitter.com/0Ftnb2cstX

— Craig Hyatt (@HyattCraig) September 15, 2018
Outer 1/3 Pitch Barrel Path ("Real" Catcher's Glove)
Mookie Betts Homer #31 Front View
— Craig Hyatt (@HyattCraig) September 24, 2018
Chest View
Mookie Betts HR #31 pic.twitter.com/G6V218bb5j

— Craig Hyatt (@HyattCraig) September 24, 2018
Christian Yelich Homer #32 – 88.7-mph Slider Front View
— Craig Hyatt (@HyattCraig) September 24, 2018
Chest View
— Craig Hyatt (@HyattCraig) September 24, 2018
Michael Conforto Homer #27 – 94.4-mph FF Front View
— Craig Hyatt (@HyattCraig) September 21, 2018
Chest View
Michael Conforto HR #27. 94.4 mph FF away. pic.twitter.com/hzMlbL1DAS

— Craig Hyatt (@HyattCraig) September 21, 2018
Now, how do we train this?  I'm going to give you two complimentary drills we use to sync the optimal "catcher's glove" with the proper direction of force (See – aren't you glad you read my post to the bitter end!?):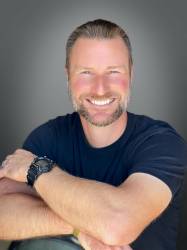 Latest posts by Joey Myers
(see all)
https://hittingperformancelab.com/wp-content/uploads/2018/09/martinez-judge-altuve-e1537893820763.png
255
500
Joey Myers
https://hittingperformancelab.com/wp-content/uploads/2021/10/hitting-performance-labs_c90c0362088ef1d3d528f3078f4f8ac1-300x75.png
Joey Myers
2022-07-11 09:00:10
2022-07-11 20:34:52
Perfect Baseball Softball Swing Plane Trainer, Bat Path Truth, And Barrel Turn Hitting Drills For Contact, Power, & Quick Hands