Join 18,070+ Of Your Peers Applying Our Validated By REAL Science Hitting Principles
HPL Hitting Clinics Coming To A California Spot Near You!
The above video was news coverage of a ball exit speed challenge we did at a local hitting academy.  Just a taste of what could be coming into your backyard…
For the past couple years, I've been asked by many out-of-town Academy owners and coaches to help put on hitting clinics.  With two young kiddos, I've had to decline the travel because I was needed at home.  Well, I'm still needed at home, but the ages of my kiddos are much more manageable (3 and 6yo).  My hitters and parents know, I'm VERY protective of family time, and is WHY I've chosen to build a primarily mobile hitting business.
I'm currently working on a new hitting book that will go into how to hit more line drives, while reducing strikeouts (due to release by end of summer), and am looking to go on an HPL California Hitting Clinic and speaking tour.
Since 2013, we've affected tens of thousands of coaches, in turn quite possibly affected hundreds of thousands of their hitters.  My goal with the release of this next book, hitting clinic tour, and going on the coaches speaking circuit is to affect hundreds of thousands of coaches, and in turn affect millions of their hitters.
If you don't know much about us, then please CLICK HERE to visit our About page.  There are A LOT of unsolicited testimonials at the bottom of that page.
The HPL California Hitting Clinic Gory Details…
In following, I'm going to be very open, honest, and transparent with the details.  If there's a question, then please ask.  If you're an Academy owner, hitting instructor, or coach who wants to host an HPL California Hitting Clinic, then here are the who, what, when, how, and whys:
NorCal, CenCal, or SoCal?  Yes, yes, and yes.
Indoor or outdoor.
Can be on the weekend or a day or two during the week.
Up to you which hitting theme you'd like me to teach on: Catapult Loading System (more consistent power without sacrificing swing quality), Pitch Plane Domination (hitting more line drives and reducing strikeouts), or Reaction Time Mastery (footwork, vision, tracking, & timing).  Or we could do a mix.
I'm only booking 1-2 clinics per month (starting in June), so scheduling is limited, and first come first served.
At least 20 hitters/coaches (this can be a mix).
Following groups are chunked for efficient age appropriate teaching: 11-13yos, 14-16yos, or 17+yos.  If these groups are mixed, then sessions will be disjointed, awkward, and move slow.
Baseball AND softball.  Mixing genders is okay, just make sure age appropriate chunking stays intact.
At least 4-hours required to make the trip (could be 2 hours, break for lunch, then another 2 hours).
*$30/hitter/hour, so with minimum standard, 20 hitters X $30/hitter-coach/hour, for 4 hours = $2,400 (that's only $120/hitter for the time).
Academy owners, instructors, or coaches can charge above and beyond the $30/hour/hitter, if a "fee" is desired on your end, but that's my minimum.  In other words, round up to $150/hitter/4-hour day and take a $30/hitter fee on top of mine, so your facility makes $600 (20 hitters X $30).
If it's a 2-day, then my hotel, food, and travel cost will be added to the quote (depending on the area cost, that could be between $200 and $400 on top of my regular fee).
I only want to focus on California, but for those interested out of state, since a flying would be more time effective, then a round trip flight, hotel, food, and travel costs will be added to my quote (again depending on the area cost, that could be between $400 to $800 on top of my regular fee).
Also, there's an opportunity to earn a 50% commission on my online video courses.  CLICK HERE to check out our affiliate program (and sign up!). While I'm there, I would promote YOUR affiliate program link, and NOT cut out the "middle man".
I will also give a ONE-TIME 10% commission for each PAID Academy owner, instructor, or coach you refer for a HPL California Hitting Clinic.
Video recording of the clinic, and sharing of the information is okay just as long as credit is given, and you tag Hitting Performance Lab (@HitPerformLab, #HittingPerformanceLab, #CatapultLoadingSystem, #PitchPlaneDomination, or #ReactionTimeMastery).
After each clinic, I would love to get your advice on how to make the clinics better, and would be honored if you shared testimonials with me, either written or video, the latter more preferred.
Bottom line: I'm NOT looking to steal your hitters, I'm looking to enhance your business either online or offline and ultimately want you and your hitters to spread the good word. Any "extra" time we have together, I'd love to grab a beer or sweet iced tea, and talk about how to market your business better (no charge!).  I know a little about this: wrote an Amazon bestselling book, over 12,000 books sold or downloaded, over 18,000 products purchased by coaches, 40,000 coach emails, 34,000+ Likes on Facebook, almost 9,000 Twitter followers, almost 6,800 organic YouTube subscribers.  I've also been doing online hitting lessons since 2014.  Locally, I do small private group hitting groups (2-6 hitters/group) with over 30+ active weekly hitters, where I make up to $180/hour.  Six-figure per year business. Help me help you 😉
*Prices are subject to change, depending on demand, so the price reflected on this page at time of booking will be honored.  If price increases, then it increases for everyone.  $30/hitter/hour is for between 20 to 30 hitters/coaches.  Over that, my price is negotiable.
What's the Next Step to Connect?
Remember #1 (of 2), I'm only booking 1-2 clinics per month (starting in June), so scheduling will be limited, and it will be first come first served.  Look, maybe you're a parent or coach that cannot take advantage of this, but you may know someone who can, so here's reminder #2, I will also give a one-time 10% commission for each paid Academy owner, instructor, or coach you refer for a Hitting Performance Lab California Hitting Clinic.  That could be at least a $240 finder's fee!
CLICK HERE to contact me via email, and then we'll connect via phone to put something on the schedule. I'm looking forward to working with you, your coaches, and hitters 😀
– Joey Myers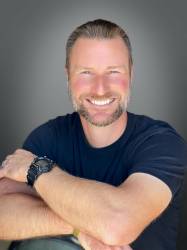 Latest posts by Joey Myers
(see all)
https://hittingperformancelab.com/wp-content/uploads/2019/06/hpl-hitting-clinic.png
280
500
Joey Myers
https://hittingperformancelab.com/wp-content/uploads/2021/10/hitting-performance-labs_c90c0362088ef1d3d528f3078f4f8ac1-300x75.png
Joey Myers
2019-06-04 04:31:53
2019-06-04 04:53:24
Join 18,070+ Of Your Peers Applying Our Validated By REAL Science Hitting Principles