How To Use "3-Dimensional Hitting" To Optimize Timing, Using All Fields, & Launch Angles
See How Easily You Can Build 3-Dimensional Hitters & WHY Bother…
Back in November 2018, I warned hitting coaches of the "new way" pitchers are getting hitters out that may be hiding under their snozzes, in a post titled, "At Last, The Secret To Decreasing Strikeouts Is Revealed"
The MLB Tonight interview in a nutshell, Brian Kenny interviewed Trevor Bauer about the Evolution of Analytics, and Bauer talked about the concept of 3-dimensional pitching, which consists of:
Moving the ball up and down,
Moving the ball in and out, and
Changing velocity of pitch…
The target rich environment of pitchers throwing into barrels results in ANY hitting approach being effective.  But what happens when the target rich environment disappears?  What happens when pitchers stop locating the fastball down in the zone?  Jacob DeGrom (aka Thor), changed one thing in his pitching approach that cut his ERA in HALF…what did he do?  Simple.  He mixed in more fastballs up in the zone.  What percentage of fastballs located up in the zone can cut an ERA in half? 61%!!!  Verlander is at about 51%, and post-season teams are at about the 44% mark – to put things in perspective.
What does that one case study mean for a majority of hitting coaches out there teaching the deep barrel dump on all pitches?  EVERYTHING!!  At ALL levels…baseball AND softball.  The "deep barrel dump" hitting disciples will run into trouble…Bigly.
In this post, I want to share my favorite MOST essential resources of training hitters to counter 3-dimensional pitching with my version of 3-dimensional hitting, which include:
Optimizing verticals (launch angles),
Optimizing horizontals (using ALL fields), and
Optimizing timing (managing different pitching velocities).
Let's first start with…
Optimizing Verticals (Launch Angles)
Look, I was the guy teaching my hitters to maximize "launch angles"…doubles and dingers…20 to 30 degree launch angles…hit top part of the cage!!!
Boy was I wrong…why?  Because I found my hitters were popping up too much, sometimes flying out 4 times in a game.  That sucks.  Here's the deal…
The BEST hitters in the world – hit the ball on the screws roughly 20% of the time.  According to FanGraphs.com, league average Line Drive% = 21%, Fly-ball% = 35%, and Ground-ball% = 44%.  The best hitters IN THE WORLD miss 80% of the time!
So what's the answer?
CLICK HERE to watch and listen to an interview I did with the father of Effective Velocity Tunnels, Perry Husband, titled, "Teach: How To STOP Hitting Excess Of Ground-balls & Fly-balls". This will teach you everything you need to know about optimizing verticals.  I've time stamped moments of the long form interview, so you can fast forward to the juicy parts.  The conversation can be boiled down to this:
Default launch angle operating system: 10-15 degree launch angles (we call it hitting ball back through "tube" from where it came),
IF hitter pops ball up, then we tell them to hit a ground-ball (we use "bad" cues like "swing down", "get on top", or "keep barrel above hands"), or
IF hitter hits ground-ball, THEN we tell them to pop it up…
…like PFM (Pure Friggin' Magic), the hitter begins hitting more line drives!!  The problem is when coaches blanket teach their hitters an approach, such as hit EVERYTHING on the ground OR hit EVERYTHING in the air.
Let's look at a thought experiment…and say your 9 hitter lineup is split up into result-oriented thirds:
1/3 of the lineup consistently hits fly-balls,
1/3 of the lineup consistently hits line drives, and
1/3 of the lineup consistently hits ground-balls…
So if you blanket teach the WHOLE lineup to swing down and hit more ground-balls, here's what will most likely happen…
The "fly-ball" hitters will hit more line drives,
The "line drive" hitters will hit more grounders, and
The "ground-ball" hitters will hit EVEN MORE grounders.
In this case, you didn't move the needle at all.  You actually made your "line drive" hitters look DUMBER.  Look, hard grounders are good, but teaching hitters to hit ground-balls for ground-ball's sake is STUPID, IDIOTIC, and only occurs on MORON Island.  CLICK HERE for my ground-ball rant.
Thought experiment #2…
Now, what would happen if instead of telling EVERYONE the same dang thing, you do the following:
Instructed "fly-ball" hitters to swing down and hit the ball on the ground,
Instructed "line-drive" hitters to keep doing same dang thing they've been doing, and
Instructed "ground-ball" hitters to swing up and hit the ball in the air…?
I'll tell you what will happen…ALL 9 HITTERS IN YOUR LINEUP WILL BE HITTING MORE LINE DRIVES!!!!!  Don't believe it?  Try it and report back.
Optimizing Horizontals (using ALL fields)
This dawned on me one day when I was running one of my small private group lessons.  One of the hitters I've been working with since he was a 7-year-old, he's 15-years-old now, was explaining how difficult it was to get to the inside pitch.  Asking me whether he was 'showing his numbers' too much.
So it got me thinking…what do the best hitters do, who 'show numbers' to pitcher, when seeing 95-mph+ on the inner half of the plate?  I did some research and put together the following post titled, "Best Swing In Baseball: 'Showing Numbers' Objections Answered"
Okay, so effectively getting to the inner half of the plate IS NOT about 'showing numbers', OR about a longer front arm shape, see another interview post I did with Perry titled, "5,000 Swing Experiments Validate Locked Out Lead Arm To Bent"
Do you want to know what the best hitters do when hitting to all fields, and what I ultimately teach my hitters now?  See this controversial post I did titled, "Best Hitters Baseball Barrel Path – Do We Have It All Wrong?"
Optimizing verticals and horizontals are actually the easier parts.  The challenge to 3-dimensional hitting has to do with…
Optimizing Timing (managing different pitching velocities)
I don't want to reinvent the wheel here, these are two of my favorite blog post resources that do the best job at explaining how to hack a hitter's timing:
That mis amigos is 3-dimensional hitting.  Hitting is going to get harder from here on out, so make sure your hitters are prepared. Don't fall prey to Hitting Guru #57.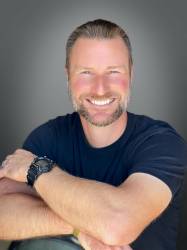 Latest posts by Joey Myers
(see all)
https://hittingperformancelab.com/wp-content/uploads/2019/05/blog-groundballs-cody-bellinger-e1556904646953.jpg
313
500
Joey Myers
https://hittingperformancelab.com/wp-content/uploads/2021/10/hitting-performance-labs_c90c0362088ef1d3d528f3078f4f8ac1-300x75.png
Joey Myers
2019-05-03 17:49:05
2019-05-03 18:02:39
How To Use "3-Dimensional Hitting" To Optimize Timing, Using All Fields, & Launch Angles