Tim Tebow Hitting Analysis: How To Crush The Ball Like Victor Martinez
Tim Tebow Hitting Analysis: Get To The Big Leagues Without Playing College Or Pro Baseball?
Before we get to the Tim Tebow hitting analysis…
I wanted to take you BACK TO THE FUTURE!!
We all know the quote by Ted Williams that hitting a baseball is one of the single most difficult things to do in sports.  FP Softball ladies included.
Do you remember Michael Jordan hitting a double in an April 1994 MLB exhibition game…?
Arguably the best athlete ever, summarized by the Chicago Tribune that:
"…he was quitting because he couldn't develop at the rate he wanted due to complications caused by the baseball strike".
Or how about one of the best cricket players in the world, Kieran Powell, trying to make it to the Big Leagues…?
Did you hear him say that the hardest thing in baseball, "is to keep the bat on plane" 😉
Or how about Shaq O'Neal's Versus show, where he took on Albert Pujols in a Home Run Derby for charity…?
We know Jordan retired permanently from baseball in 1995…
Shaq couldn't even beat Pujols in a home-run derby where he was handicapped with a Little League distance home run fence…
…and time will tell if Powell's determination to be a Big Leaguer will continue.
Now we have another high profile athlete jumping into the quest for the Big Leagues, but this time a football player.
The NY Mets just signed him to a Minor League deal (CLICK HERE for this Cut4 article).
In the above Tim Tebow hitting analysis video,
Using recent August 2016 MLB tryout footage, I compare Tim Tebow's swing to Victor Martinez,
Analyze what Tebow's swing has going for him, and
Discuss what he MUST change in order to be successful in baseball…
Here's a quick rundown from the Tim Tebow hitting analysis…
PAT ('Pat' on the back):
Athletic Position – triple flexion at the hip, knee, and ankle.
Head Position at Impact – no sign of breaking the One-Joint Rule.
Knee Action – gets and stays shorter at landing and through the swing, definitely can get under the ball.
POP ('Pop' in the mouth – constructive criticism):
Limited forward momentum for such a big body – too much muscle use.
Abbreviated barrel path – he gets decent extension post-impact, but he's too short to the ball. This may hurt him the most.
Catapult Loading System (CLS) – minimal showing numbers to pitcher, downhill shoulder angle, and hiding hands.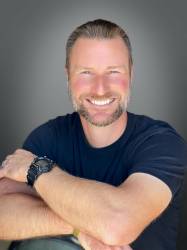 Latest posts by Joey Myers
(see all)
https://hittingperformancelab.com/wp-content/uploads/2016/09/tim-tebow-swing.png
334
600
Joey Myers
https://hittingperformancelab.com/wp-content/uploads/2021/10/hitting-performance-labs_c90c0362088ef1d3d528f3078f4f8ac1-300x75.png
Joey Myers
2016-09-08 02:10:47
2019-01-14 05:27:38
Tim Tebow Hitting Analysis: How To Crush The Ball Like Victor Martinez