How To Keep Head Position And Eye On Ball With Stride Length For Baseball & Softball Swing | MLB Players Load Stride Hitting Vs No Stride Batting Drills
Learn how to keep head position and eye on the ball with stride length for baseball and softball swings. Discover MLB players load stride hitting versus no stride batting drills. PLEASE NOTE: it is our position at HPL that the stride mostly contributes to timing, NOT power.
Perfect Swing Hacking With Forward Momentum
The most common objection I hear from my hitters is their coaches are dumping on them for using forward momentum. Because – they say – there's too much head movement! These coaches keep saying the perfect swing shouldn't have head movement.
In a way, they're right! But there's a bit of confusion as to when head movement is okay…and not okay. You see, the perfect swing, has head movement. ALL dynamic movement does. Did you know our head bobs up and down when we walk and run? Try watching television upside down and you'll see it clear as day.
Click Here for a SABR.org study titled: "Baseball Swing Stride and Head Movement Relationships", from SAMUEL J. HAAG, an assistant professor of Kinesiology and Health Sciences at Concordia University, St. Paul. The study concluded:
"The present findings suggest stride height and stride length are not associated with displacement of the head during the baseball swing in experienced collegiate baseball players."
But it's the timing of head movement that matters. In this post, we're going over:
Balance without thinking,
Debunking a common objection & a study, AND
Perfect swing examples…
SCIENCE-BASED TRAINING:
Improve your hitting strategy dramatically by applying human movement principles.
Learn not only how and what to train but also the science behind the methods.
Balance Without Thinking
Proprioception. I know it's a big ugly word. But it has A LOT to do with the perfect swing. At least when we talk about head movement. Experiencing proprioception is easier than saying the word itself!
Try this…
Stand up, lift one leg, and close your eyes… You feel your standing ankle and foot wobbling to balance your body? This balance happens without you having to think about it. It's an unconscious process, like breathing. Here's how balance without thinking breaks down when looking at the perfect swing…
Scenario #1 The Sit Back Hitter – during stride, keep 60% of weight on BACK leg, being soft with the landing foot like you're stepping on unbroken eggshells.
Scenario #2 The Forward Momentum Hitter – during stride, commit 60% of body weight to FRONT leg at landing, thereby breaking the "eggshells" in scenario #1.
Let's apply proprioception to where the two scenarios left off above… In Scenario #1, to bring the body back to balance, the brain shifts the weight forward during the Final Turn. In other words, the heads moves later.
In scenario #2, to restore balance, the brain shifts the weight back during the Final Turn. Because of the transfer of linear into angular momentum, the head will become the center axis of rotation along with the spine.
We sacrifice head movement early, for little to no head movement later.
Do an experiment with the two scenarios above. Record your swing using the Coaches Eye or Ubersense app. Try and swing as hard as you can under complete control. And note the change in head position between the two scenarios. In a perfect swing, you're going to have head movement. But the question is, when do you want it? BEFORE or DURING the Final Turn?
Debunking a Common Objection & a Study
CLICK HERE for a great FanGraphs study that Dan Farnsworth did on June 17, 2013 titled "Breaking Down the Swing: Best Hitters of 2012". Scroll down a ways and start reading under the section: "Keep Your Head Still".
Farnsworth compiled a list of the top 50 hitters from the 2012 season according to Fangraphs' Batting component of WAR. He looked at side views of each of these hitters from highlights of the 2012 season in which each player hit a homerun. You can read the details of how he compiled his measurements in his post.
As Farnsworth says, the main complaint coaches have with Forward Momentum, or early head movement, is that moving the head forward "speeds up the ball". This may be true…
But during the stride, the hitter hasn't made a definitive decision to swing yet. So again, if you know head movement is inevitable during dynamic movement, then when do you want it to happen? BEFORE or DURING the Final Turn?
Does a quarterback "rolling out" to throw to a fast moving receiver have head movement? Yes, until his plant leg hits the ground before throwing. Does a soccer player have head movement quickly dribbling the ball down the field to get closer to the goal, weaving in and out of defenders? Yes, until their plant foot hits the ground to kick. I can go on and one with Olympic Throwers and Shot Putters!
Really think about the answer to that question.
Perfect Swing Examples…
When you watch the following videos, pick out someone or something in the stands behind the hitter to use as a frame of reference in watching for head movement. The following examples were the TOP-5 OPS (On-Base Plus Slugging Percentage) hitters in 2014:
1. Victor Martinez (toe tap)


2. Jose Abreu (toe tap)


3. Andrew McCutchen (slide step)


4. Giancarlo Stanton (toe tap)


5. Mike Trout (medium leg kick)


6. Paul Goldschmidt (little to no stride – technically a toe tap)
7. Albert Pujols (little to no stride)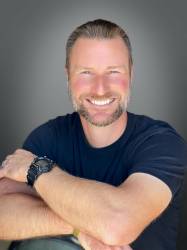 Latest posts by Joey Myers
(see all)
https://hittingperformancelab.com/wp-content/uploads/2015/04/perfect-swing-mike-trout-head-movement.png
462
657
Joey Myers
https://hittingperformancelab.com/wp-content/uploads/2021/10/hitting-performance-labs_c90c0362088ef1d3d528f3078f4f8ac1-300x75.png
Joey Myers
2022-07-11 09:45:24
2022-07-12 04:59:28
How To Keep Head Position And Eye On Ball With Stride Length For Baseball & Softball Swing | MLB Players Load Stride Hitting Vs No Stride Batting Drills