8 Exercises For Tight Hips, Recruiters Observing Parents In Stands, & Why MLB Hitters Are Obsessed With Launch Angles
Here Are Our Top-10 2017 "Best-Of" Non-HPL Links Shared On Social Media (plus BONUSES)
I wanted to put together a 2017 year-in-review of the Top-10 links we shared on our Facebook fan-page.  How popular a post is depends on Shares, Likes, and Comments.  And I have over 27,066 Facebook fan followers, which is a big study group to judge the helpfulness of these links.
By the way, the following linked resources don't include Hitting Performance Lab blog posts.  ENJOY!
#10 Most Shared Link in 2017
What should you do if…?
"Your child plays in a league that mandates minimum playing time for each player. Your child consistently plays the minimum amount, and never when the game is on the line. The same players always play more than the minimum and are in at crunch time. You don't think this is fair."
CLICK HERE for original post.
#9 Most Shared Link in 2017
Like Physicist Dr. Alan Nathan told me, body mass isn't the best indicator of batted ball distance, bat speed is.  If bat speed isn't at top speed, then Ball Exit Speed won't be either.  This is GREAT news because teaching bat speed is within the control of EVERY player, body mass?  Not so much.  CLICK HERE for original post.
#8 Most Shared Link in 2017
From the post:
"Throughout the recruiting process, [Chris] Collins, Head Basketball Coach at Northwestern University, says he observes parents in the stands to help identify the sort of environment the recruit grew up with. In the recruiting process, coaches should begin to notice if parents are supportive and positive, or negative while encouraging individualistic behavior that only regards their son or daughter rather than the entire team."
CLICK HERE for original post.
#7 Most Shared Link in 2017
From the post:
"These 8 movements take just a short amount of time, so you can add them in throughout your day to break up long bouts of sitting, or you can even use them as a warm-up to your regular training routine…Our hips are incredible structures that allow us to be mobile and strong and perform everything from the most mundane activities as walking to amazing feats of strength and power shown by the finest athletes.  Take the time to take care of your hips and your life will be the better for it."
CLICK HERE for original post.
#6 Most Shared Link in 2017
One of the best quotes in this Wall Street Journal article?
"These self-made hitting gurus didn't play in the big leagues, operate outside the mainstream and are convinced there is a better way to hit than what's being taught at the major-league level. And they are rattling the baseball establishment."
CLICK HERE for original post.
#5 Most Shared Link in 2017
From the post:
"Colt McCoy says this is because specialization limits the skills kids can learn, both motor and relationship skills, from playing multiple sports. Being on different teams gives kids an opportunity to learn and grow.  The other benefit of playing multiple sports is that you don't get burned out. McCoy shares here that he didn't know he was going to play football in college until his junior year in high school!  He continued to play basketball, golf, and other sports through high school because he liked being a part of different teams. McCoy strongly feels that when kids specialize at too young an age they miss out 'on what sports truly encompass.'"
CLICK HERE for original post.
#4 Most Shared Link in 2017
Many of you know how I feel about the ground-ball hitting approach.  I think the biggest push back from pro GB hitting coaches is because they have no clue how to optimize line drive Launch Angles in their hitters.  Do you have a hitter with above average speed?  Then why not teach him or her to drive the ball with authority too?  Gives them another tool for their toolbox.  Teaching a fast runner to JUST hit the ball on the ground is just plain lazy.  Be better than that.  When coaches aren't growing, they're dying.  Make hitters better.  Give them more tools.  CLICK HERE for the original post.
#3 Most Shared Link in 2017
Shameful conduct.  Bullies.  I feel bad for the young ladies on this team who were seen as guilty by association. CLICK HERE for the original post.
#2 Most Shared Link in 2017
How cool is this?!  From the post:
"Joe Jackson was at the Rangers' Spring Training complex on Friday, and no, you did not somehow step into a time machine and travel back to the 1910s. It was Joe Jackson, the 24-year-old Minor Leaguer who, yes, is the great-great-grandnephew of Shoeless Joe Jackson". 
CLICK HERE for the original post.  And our MOST SHARED non-HPL link in 2017 was…(drum-roll please)…
#1 Most Shared Link in 2017
This video is well worth your time. George Springer's dad was interviewed after World Series Game-7 ended, and after his son received the MVP award.  Great insight into what dad taught Junior growing up, even discussing a unique perspective to the stuttering challenges George Springer (son) grew up with.  CLICK HERE for the original post.
And for the BONUSES…
BONUS #11 Most Shared Link in 2017
As many of you know, I love getting athletes to move better.  If we do that, then they'll perform better. This is a great routine to help with stiff hamstrings, which surprisingly is what most of my hitters have!  CLICK HERE for the original post.
BONUS #12 Most Shared Link in 2017…ahem…I mean First Week January 2018
This was a recent popular January 2018 post, but I wanted to include it here.  Preaching the 'Sticky Coaching' gospel for parents.  CLICK HERE for the original post.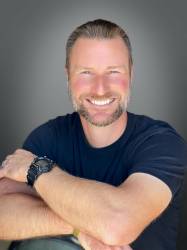 Latest posts by Joey Myers
(see all)
https://hittingperformancelab.com/wp-content/uploads/2018/01/hamstring_forwardbend-1.jpg
300
600
Joey Myers
https://hittingperformancelab.com/wp-content/uploads/2021/10/hitting-performance-labs_c90c0362088ef1d3d528f3078f4f8ac1-300x75.png
Joey Myers
2018-01-04 05:58:23
2018-01-04 06:16:21
8 Exercises For Tight Hips, Recruiters Observing Parents In Stands, & Why MLB Hitters Are Obsessed With Launch Angles