Good Aggressive Plate Discipline Hitting Approach For Baseball & Softball Players 2022 | High School Mindset By Count & How To Pull
Matt Holliday Part-3: How to Optimize Vision, Tracking, and Timing
Good hitting approach teaching plate discipline for baseball and softball players in 2022.  Aggressive High School hitting mindset by zero or one strike count, and how to pull the ball OR go to the opposite field.
…In this Matt Holliday video we're mourning the loss of plate discipline in today's youth game.  World renowned motivational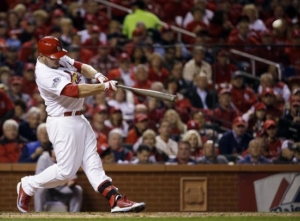 speaker Tony Robbins once said,
"If you want to be successful, find someone who has achieved the results you want and copy what they do and you'll achieve the same results."
In his 11-year career, 6-time All-Star Matt Holliday has amassed an On-Base Percentage of .387 (according to Baseball-Reference.com).  This is impressive, considering the league average is .340.
Plate discipline is critical, and in this video, we'll discover How-To:
Fix 5 common mistakes at practice,
Develop a solid plate discipline strategy, and
Pitch recognition is the Holy grail to plate discipline.
How-To Fix 5 Common Mistakes at Practice
We have to make batting practice as "game-like" as we can.  The FIVE worst mistakes are:
Rapid-fire batting practice – take your time tossing the next pitch coaches.  You don't have to wait 15-secs to throw the next ball but at least 5-7 seconds would be better than a pitch every 2-3 seconds is typically what I see.
Adults standing up and throwing to young kids from 25-35 feet – this makes for an unrealistic plane of the pitch.  I typically throw seated on a bucket from about 20-30 feet.  This gives a move realistic version of the pitch plane.
Marathon hitting rounds – hitting rounds of 10, 20, and 50 before taking a break.  In games, hitters are lucky to get three swings in one at-bat.  Instead of training like a marathoner, we must train like a sprinter or power lifter.  Less reps with higher intensity.
NO home plate for pitchers to throw over – this seems like an obvious one.  No frame of reference (the plate) leads to having ZERO clue of where the pitch is in relation to the strike-zone.  Plus hitters adapt anyway, so we see hitters shuffling their feet when pitch is thrown inside or away.  And…
NO plate discipline strategy – the commonly taught strategy out there is to sit right smack in the middle of timing.  Look away, adjust in.  Look in, adjust away.  Look middle-middle and adjust in or away.  Look to hit it straight up the middle.  Don't let a juicy pitch go to waste.  The more a hitter levels up, the less likely these strategies work.  If this is news to you, then you MUST get educated in Effective Velocity from my good friend Perry Husband.
SCIENCE-BASED TRAINING:
Improve your hitting strategy dramatically by applying human movement principles.
Learn not only how and what to train but also the science behind the methods.
How-To Develop a Plate Discipline Strategy
Guys like Matt Holliday ABSOLUTELY have a strategy at the plate.  Coach Mike Batesole at Fresno State showed me this in 2003.  His 2008 Bulldogs won the College World Series.  For younger hitters, use this strategy in practice ONLY.  It doesn't work as well in games until about Middle or High School, when pitchers get better with their accuracy and their own hitter game plans.  Check it out:
Hitters hunt either middle in or middle down.  Middle up or middle down.  Barrel path plays a bid role in this, check out this article for more on that.
Whatever location hitters is hunting, we can add a layer of difficulty by having them hunt either a fastball or curve-ball.  Randomly.  Not called out so hitter knows beforehand what's coming.  So they hunt a specific pitch in a specific location, and ignore (or take) anything else.
A great way for beginners, if we were doing a middle in versus middle away fastball ONLY round, is for coach to throw balls inner half and outer have randomly, while hitter calls out "inside" or "outside" without swinging – only taking.  We can do the same for middle up versus middle down AND fastball versus curve-ball.  Do a ton of reps until they get good at it.  This is SUPER good for 10u hitters on down.  For both baseball and softball – curve-balls aside.
This is more for zero or one strike scenarios.  We call them "get-it, get-it!" rounds…if you get your pitch, then you GET IT!
Pitch Recognition is the Holy Grail to Plate Discipline

I was never taught pitch recognition.  I was taught to pick up spin.  And if you're ONLY doing that, then you're too late.  Here are some of our posts on pitch recognition:
Any questions about this Part-3 Matt Holliday: The Death Of Plate Discipline article?  Please post below.  In case you missed Part-1 and 2 to the Vision, Tracking, and Timing video series, then CLICK HERE for Part-1, and CLICK HERE for Part-2.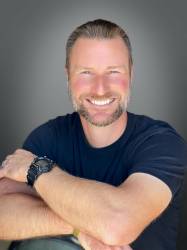 Latest posts by Joey Myers
(see all)
https://hittingperformancelab.com/wp-content/uploads/2014/04/matt-holliday-hitting.jpg
406
550
Joey Myers
https://hittingperformancelab.com/wp-content/uploads/2021/10/hitting-performance-labs_c90c0362088ef1d3d528f3078f4f8ac1-300x75.png
Joey Myers
2022-05-17 09:00:07
2022-05-18 17:44:03
Good Aggressive Plate Discipline Hitting Approach For Baseball & Softball Players 2022 | High School Mindset By Count & How To Pull