Mental Side, Struggling Hitter Approach, And Batter's Box Psychology To Overcome Fear Of Failure For Baseball & Softball Batting | Relax And Build Confidence When Feeling Anxiety & Mind Block At Plate
Discover mental side, struggling hitter approach, and batter's box psychology to overcome fear of failure for baseball and softball batting.  Learn how to help your hitter relax and build confidence in the batter's box when they feel anxiety and have a mental block at the plate.
Mental Approach To Hitting: "Failing Forward"
"Failing Forward" like Derek Jeter, Reggie Jackson, & Michael Jordan.  This was a "rough draft" inspirational speech I did for my local Toastmasters group.  Sorry audio isn't as good as my other videos.
I wrote it for my parents, coaches, and hitters who are struggling through the hitting process.  CLICK HERE for my speech cliff notes.  Big thanks go out to Ryan West and his son Ian for the text message 🙂
Here are some other great mental health, training, and approach posts we did:
Let me know your thoughts in the comments below…
SCIENCE-BASED TRAINING:
Improve your hitting strategy dramatically by applying human movement principles.
Learn not only how and what to train but also the science behind the methods.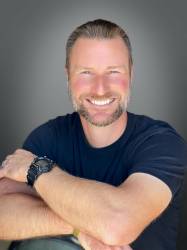 Latest posts by Joey Myers
(see all)
https://hittingperformancelab.com/wp-content/uploads/2015/05/jordan_baseball_3b76sd8w_zbjthbpz.jpg
700
1200
Joey Myers
https://hittingperformancelab.com/wp-content/uploads/2021/10/hitting-performance-labs_c90c0362088ef1d3d528f3078f4f8ac1-300x75.png
Joey Myers
2022-07-18 09:00:46
2022-07-18 20:20:17
Mental Side, Struggling Hitter Approach, And Batter's Box Psychology To Overcome Fear Of Failure For Baseball & Softball Batting | Relax And Build Confidence When Feeling Anxiety & Mind Block At Plate