Coaching Youth Baseball Mistakes VIDEO
Top-2 Coaching Youth Baseball Mistakes Academy Owners, Team Coaches, & Paid Instructors Make
In this coaching youth baseball mistakes interview with Headfirst Athletics Academy Owner, team coach, and one-on-one instructor located in Knoxville, Tennessee, Nate Headley, we go over: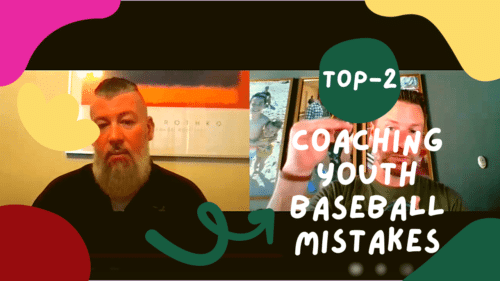 "I woke up to my first morning of college with the cops knocking on our door at five o'clock in the morning…"
What do you see as the top two coaching youth baseball mistakes that academy owners make?
"I think the toughest conversations I have are the ones with the parents that are so over the top that you have to sit them down and say, hey, look, man, if you don't back off, they're not going to make it."
"I think ultimately that's where you start to lose traction in the development process and building teams and I think that the more you can continue on a daily basis to pick up, if it's one thing a day…"
What's your coaching youth baseball mistakes filter? How do you know to follow a guy or two to give it a try, what's your filter for that?
"There's so much information available. If you're just paying attention to the game, if you're just paying attention to how they're attacking hitters in front of you, we force all our guys to get out of the dugout, out onto the field when they've got a guy getting loose."
"We can give you all the information you need to be successful, but what you do with it is ultimately all that matters, because the development process is not going to be there."
Where can people find you if they want to reach out, ask you questions, you got a website, social media, any of that?
This is also an episode of the Swing Smarter Hitting Training Podcast.  One of my favorite coaching youth baseball mistakes gold nugget quotes from my interview with Coach Nate Headley is…
"It's like when you go into a test, if you have all the information available, if a teacher gives you, a test prep sheet that says, hey, this is all the information that's going to be on the test. You have no excuse to fail, so many hitters fail because they failed to prepare based on the information that's right in front of them."
CLICK HERE to download the coaching youth baseball mistakes interview transcription in PDF format.
ENJOY!
BREAKING NEWS:
Grab two chapters of our NEW Amazon book FREE...
"Swing Smarter: Science Based Hitting Training Built To Understand How, Why, & Reasoning Behind It"
https://hittingperformancelab.com/wp-content/uploads/2021/12/coaching-youth-baseball-mistakes-e1639375120846.png
281
500
Joey Myers
https://hittingperformancelab.com/wp-content/uploads/2021/10/hitting-performance-labs_c90c0362088ef1d3d528f3078f4f8ac1-300x75.png
Joey Myers
2021-12-13 06:11:10
2021-12-13 06:29:10
Coaching Youth Baseball Mistakes VIDEO