Fun Youth Baseball Softball Hitting Practice Plan Station Drills For 6, 7, 8, 9, 10, 11, 12 Year Olds, & High School
Learn fun youth baseball and softball hitting practice plan station drills for 6, 7, 8, 9, 10, 11, 12 year olds, & High School.
13 Tips On How To Build A Productive Hitting Practice
I don't have a lot of experience coaching teams like some do, but I do think I have a unique perspective on this…
Since 2013, I've been teaching human movement principles validated by REAL Science to local and online hitters.  Over the past 4+ years I've been running small private group hitting lessons ranging from 2 to 6 hitters per group, for 75-minutes.  And before that I did MANY 1-on-1's.
And the last 5 years I've had the honor and pleasure of coaching my son's teams (including all-stars) since 7u baseball.  t-ball, machine pitch, and the transition into kid pitch. This year I was asked to part time as head varsity hitting coach for a local High School.  I couldn't do full time because I was head coach of my son's little league team plus all my local and online lessons.
The first year I was an assistant coach in t-ball, in which I did this post titled: "T-Ball Drills: How To Coach Without Going Insane"…
I've learned a lot about how to put together a productive practice for hitting, fielding, and throwing.  Here are my notes – I hope they can help get you started in the right direction…
SCIENCE-BASED TRAINING:
Improve your hitting strategy dramatically by applying human movement principles.
Learn not only how and what to train but also the science behind the methods.
First of all, what is one of the most important concepts to work on at practice?  Playing catch.  CLICK HERE for an interview with legendary Hall of Fame collegiate baseball Coach Bob Bennett, where he goes into depth on this progression-regression.
What's one of the best drills to learning how to play catch that costs ZERO dollars, and you don't need a partner?  Check out this Tweet –


An example of best training anyone can get is right here. Kid did this for over 2 hours easily. He played various games with self. He developed more this day then any games could provide and it cost 0$. Polite young man who is passionate about game. pic.twitter.com/WpJ1d3Efr0

— Tom Griffin (@catchblockthrow) April 27, 2019

To make the above throwing and catching drill better?  Put multiple targets (could be shapes) in different locations up and down, left and right, on the wall using frog tape.
Three hitting focuses we used with 7u machine pitch: 1) Feel what swinging "up" feels like, 2) Feel what swinging "down" feels like, and 3) Swing across their face, not chasing their face.  The latter was because almost half the hitters were pulling their head.  Later we added the three plate timing drill to help them understand what "swing earlier" or "swing later" means (CLICK HERE for this post which showcases the 2-plate drill – you'd add one more plate).  This takes care of 2 of 3 hitting dimensions.  I talk about 3-dimensional hitting in this post.
Main hitting flaws I see most often in youth hitters (based on one-on-one and group hitting lesson experience): barrel path verticals, horizontals, and timing (see 3-D hitting above), pulling head out (swing across face not chase face), stepping out (CLICK HERE for this post), fear of getting hit by the ball (CLICK HERE for this post).
If working on one or two things, focus on those specific things while ignoring any other flaws that may crop up.  Get to 60-80% movement proficiency and execution on either soft toss or LIVE toss, before moving onto the next thing.  Make your focuses a constant drum beat.  Remember, the swing, or any other aspect of the baseball or softball game, is an elephant and you don't want to eat it all at once!
Before games, prime your hitters with that week's focus, but during the game let them compete.  Things like Finger Pressure, swinging across their face, swing up or down, knock the shortstop or 2nd baseman's hat off, are okay adjustments to make during games.  But internal cues like 'showing numbers', 'dropping hands', or 'hiding hands from pitcher' are not a good ideas to mention in games.
To make swing adjustments, we used the concepts talked about in this video post titled: "Discover the 'Paradoxical Intention' Secret To Making Adjustments".
Our challenge for 7u was one practice per week for only one hour.  We did four stations (about 3 players per station): 1) Taking ground-balls while throwing and hitting multiple targets (we weaved frog tape in shape of a 1, 2, and 3 on the chain link), 2) 5 Tee swings with Hitting Jack-It weight on bat (high tee – hit it down, low tee – hit it up), 3) Ground-ball communication between corner and middle infielders, and 4) LIVE hitting on field with "soft" ball machine (to get used to machine pitch).
If it's just a productive hitting practice you're looking for, then see how I run my small private group hitting sessions in this post titled: "How Do You Have Hitting Drills In A Small Time Window?".
Depending on age, don't overdo practice.  I would force practice times into 60 to 90-mins up to age 12u.  90 to 120-mins 7th and 8th grade. 2 to 2.5-hours max in High School.  And I would say no more than 3 hours in college – weights would be extra.  Force yourself to pick THE most essential things to work on.  Long practices at youth level scream coach doesn't know what they're doing, and that not using time wisely.  Most likely A LOT of standing around is the culprit.  CLICK HERE this post for a refresher on what most "essential" means.
The Science Of Sticky Coaching: How To Turn Ordinary Athletes Into Extraordinary book is great for winning coaching principles as a whole.
One of the best bang for your buck hitting drills EVERY coach MUST have in their hitting stations is overload training.  CLICK HERE for an interview post I did with the father of over/under load training applied to baseball and softball hitters.
Any coaches have any other advice on how to put together a productive practice for hitters I didn't mention?  Please share in the comments below… (Thank you in advance!!)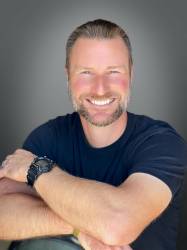 Latest posts by Joey Myers
(see all)
https://hittingperformancelab.com/wp-content/uploads/2019/05/Noah-Picture-e1557378589345.jpg
329
500
Joey Myers
https://hittingperformancelab.com/wp-content/uploads/2021/10/hitting-performance-labs_c90c0362088ef1d3d528f3078f4f8ac1-300x75.png
Joey Myers
2022-07-19 09:15:15
2022-07-19 17:54:06
Fun Youth Baseball Softball Hitting Practice Plan Station Drills For 6, 7, 8, 9, 10, 11, 12 Year Olds, & High School