Youth Baseball Coaching 101 For Dummies: Mistakes To Avoid For 10u, Middle, & High School
Discover youth baseball and softball coaching 101 for dummies. Learn what coaching mistakes to avoid for the 10u, middle school, and high school levels…
Coaching Baseball: Why We're Failing
This article will highlight one of the scientific principles of successful learning, according to Peter C. Brown's book Make It Stick
. FYI, this will work for coaching softball as well.
In my research, I've uncovered THREE ingredients to coaching baseball:
Study and apply scientifically proven human movement rules,
Use sticky coaching strategies proven through empirical research, and
Provide necessary feedback mechanisms to stay on track.
We'll be attacking one of today's major dilemmas in youth hitting – how do I take my players' refined "batting practice" swings into the game? The problem is in how we train young hitters. We'll talk about:
The myth of "massed practice" to long-term learning,
The fine art of variance as a teaching tool, and
How-to INFUSE variance into hitting practices.
SCIENCE-BASED TRAINING:
Improve your hitting strategy dramatically by applying human movement principles.
Learn not only how and what to train but also the science behind the methods.
The Myth of "Massed Practice" to Long-Term Learning
What is "massed practice"? It's when we work on one thing, say hitting to the opposite field – for an entire practice. For example, in Peter C. Brown's book Make It Stick
, he talks about an experiment the Cal Poly University baseball team ran. They split the hitters up into two practice groups. Group One did massed practice by hitting 15 fastballs, then 15 curve-balls, then 15 change-ups. Group Two practiced hitting each pitch at random. At the end of the experiment, Group One did better in the short run, while Group Two did better in the long run.
Why?
Because Group Two practiced how they'd play, and played how they'd practiced. We may gain immediate gratification from coaching baseball using massed practice, but we fall short in the long run, because hitting pitches in a game is so varied. We need to practice, what Peter C. Brown calls, variance when coaching baseball. It's more frustrating this way, but the results are worth it.
The Fine Art of Variance
I know this might sound like a no-brainer. But it's NOT. I've fallen victim to massed practice too! We're taught to strengthen weaknesses. If a hitter has a hard time hitting to the opposite field, then dedicate a whole practice to opposite field hitting. The outcomes in batting practice are immediate, but as the empirical research says, the results are fleeting.
Another study mentioned in the book, split up a class of grade-schoolers into two groups. Group A practiced throwing beanbags into a bucket three feet away. Group B practiced throwing beanbags into two buckets, one 2-feet and another 4-feet away, and with NO 3-foot bucket. At the end, they were all tested throwing beanbags into a 3-foot bucket. Any guess who did better? Group B.
Why?
Their brain had more points of reference to pull from. "Throw a little farther than two, but less than four." Whereas Group A had only one option.
How-To INFUSE Variance Into Hitting Practice
There are so many ways to do this, so I'll only mention the few that have worked for my hitters. Here's what coaching baseball using the variance hitting strategy looks like:
Un-Weighting Part-1 – fix stride foot at Fight Position (watch video above for demonstration)
Un-Weighting Part-2 – un-anchor back foot during Final Turn (watch video above for demonstration)
Varied Pitches Off Batting Tee – after every swing move the tee either up or down, and/or pull side or opposite side setup (watch video above for demonstration). Rarely place ball over middle of the plate. As beanbag study suggests, if hitter can hit inside and outside pitch correctly, then they'll be prepared to hit the pitch down the middle.
Timing The Pitch – Every five swings or so move the L-Screen forward or backward to simulate a change in fast-to-slow pitching and vice-versa. I find that after footwork, timing is the next most difficult concept to master.
We're failing as coaches because we aren't mixing it up enough. Practice how you play, and you'll play like you practice. Myself and the Hitting Performance Lab community would love to hear your thoughts on coaching baseball or softball using variance. Any other ideas? Please post below…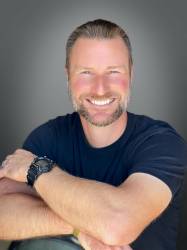 Latest posts by Joey Myers
(see all)
https://hittingperformancelab.com/wp-content/uploads/2014/06/Youth-Baseball-Coaching-101-For-Dummies-Mistakes-To-Avoid-For-10u-Middle-High-School.png
423
800
Joey Myers
https://hittingperformancelab.com/wp-content/uploads/2021/10/hitting-performance-labs_c90c0362088ef1d3d528f3078f4f8ac1-300x75.png
Joey Myers
2023-02-17 10:00:49
2023-02-18 06:59:08
Youth Baseball Coaching 101 For Dummies: Mistakes To Avoid For 10u, Middle, & High School