See Ball Better Examples, Keep Eye On Ball Drills, Head Position In, Or Still Baseball & Softball Hitting Tips For Kids
Discover how to see the ball better with batting examples from this Mike Trout swing analysis.  Learn keep eye on the ball drills and head position in and still baseball or softball hitting tips for kids.
Mike Trout Video: Why Consistency Won't Improve
…This three-part video series will analyze how to optimize vision, tracking, and timing.  This Part-1 video, featuring Mike Trout, will be unwrapping how the best mechanics in the world mean nothing without proper vision.  In this game, we live and die by how consistent we are.
In this post, we'll go over:
Physically impossible to keep eyes on the ball,
How much and when head movement is okay, and
Building consistency with vision.
CLICK HERE for an interesting academic study on six elite female shot putters.  Results found head movement during rotation can influence the movements of the limbs and trunk.
SCIENCE-BASED TRAINING:
Improve your hitting strategy dramatically by applying human movement principles.
Learn not only how and what to train but also the science behind the methods.
Physically Impossible to Keep Eyes on the Ball
In a study by A. Terry Bahill, titled "Baseball Players Cannot Keep Their Eyes on the Ball", his findings say this:
"We have shown that no one could keep his eye continuously on the ball as it flies from the pitcher to the plate.  For our professional athlete, the ball was always more than 2-degrees off his fovea before it came within 5-ft of the plate.  However, when the ball is off your fovea, you can still see with peripheral vision.  However, with peripheral vision, the ball would only appear as a white blur, you would not see details."
The finding that was most interesting in the study, using University students as a control for the study, was:
"Most of our student subjects tracked the ball with either head movements alone or eye movements alone, but not both…After the ball crossed the plate, the students usually made large eye or head movements, whereas the gaze of the professional athlete was quite steady…The stance of our professional athlete was very repeatable.  At the beginning of the pitch, his head position was the same (within 1-degree) for each of the three experimental pitches we recorded.  When he was looking at the ball in the beginning of the experiment, his eyes were rotated 22-degrees to the left; his head was rotated left 65-degrees (yaw), was bowed down 23-degrees (pitch), and was tilted right 12-degrees (roll)."
The professional hitter in the study was right handed.
What's interesting with hitters like Mike Trout, is that they have to use a bit of head and eye movement when tracking the incoming pitch.  Not one or the other. However, nobody on earth, EVER, has been proven to keep both eyes on a pitched ball continuously to home plate.
In the study, A. Terry Bahill said, in order to do that, the ball would have to be traveling at around 25-mph, in which case, it would NEVER reach home plate in softball or baseball.
How Much and When Head Movement is Okay
Olympic throwers move their heads forward (including Javelin, Discus, and Hammer).  Lacrosse players do too.  And so do Pitchers!
For a hitter like Mike Trout, forward head movement, dropping the "eye-line",  are okay…until landing.  I say, get head movement out of the way early.  Mike Trout does strikeout quite a bit, which may be attributed to the dropping eye line.
The hitter told to "Sit back", keeps the head still early, but moves it after the landing position and during the Final Turn.  This is not good for improving consistency.
Building Vision Consistency like Mike Trout
How-to improve consistency with vision:
Understand the swing is a "snapping towel" (forward first, then back),
Keep head in-line with spine,
Use the study finding parameters above, to know how much head and eye movement keeps consistency, and
Maintain a moderate swing tempo and relax the jaw (not over-swinging).
CLICK HERE for the Josh Hamilton Part-2 Video: Coaches Don't Tell You This (About Timing)…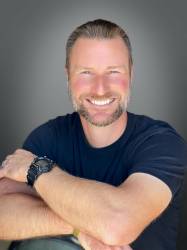 Latest posts by Joey Myers
(see all)
https://hittingperformancelab.com/wp-content/uploads/2014/03/See-Ball-Better-Improve-Your-Swing-Watch-Mike-Trouts-Swing-Breakdown.png
423
800
Joey Myers
https://hittingperformancelab.com/wp-content/uploads/2021/10/hitting-performance-labs_c90c0362088ef1d3d528f3078f4f8ac1-300x75.png
Joey Myers
2022-11-21 10:00:26
2022-11-22 06:18:39
See Ball Better Examples, Keep Eye On Ball Drills, Head Position In, Or Still Baseball & Softball Hitting Tips For Kids