Mental Coach Training Program For Baseball & Softball Hitting And Pitching | How To Build Mental Toughness Approach, Drills, Exercises, Self-Talk, & Skills
Discover a mental coach training program built for baseball and softball players. Hitting and pitching. Learn how to build a mental toughness approach using drills, exercises, self-talk, and skills.
Mental Game Of Baseball: Anxiety Disorders Seen With Young Athletes Today & How to Fix?
In this mental game of baseball interview with Coach Derek Mayson, we go over: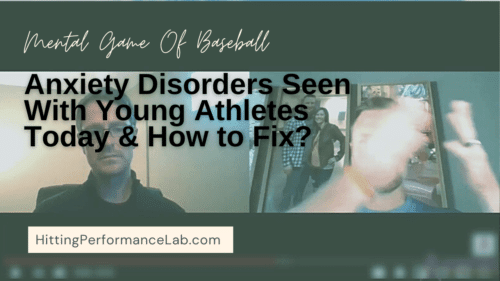 Give us a Little Background from where you Started – you have a Great Story…
When it comes to the mental game of baseball, What Anxiety Disorders do you see with Young Athletes Today and How to Fix?
What's your advice to a young player that is putting a lot of pressure on themselves and is almost given himself deadlines if this doesn't happen?
Contrarily, what is your advice to parents who have kiddos that don't have motivation or inspiration to practice?
What was the one big thing or was it a few other factors that helped you to break out of your anxiety disorder?
Explain just a little bit about what the product is and walk us through that, where we can find your website, any kind of social media, YouTube, all that kind of stuff?
Click short mental game of baseball link for transcribed interview in pdf format: http://gohpl.com/derekmtranscription
We don't go into the mental game as much here at HPL, but when we do, we do something like this post titled: "Mental Approach to Hitting: Failing Forward"
SCIENCE-BASED TRAINING:
Improve your hitting strategy dramatically by applying human movement principles.
Learn not only how and what to train but also the science behind the methods.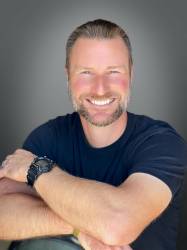 Latest posts by Joey Myers
(see all)
https://hittingperformancelab.com/wp-content/uploads/2021/06/mental-game-of-baseball-e1625090695537.png
281
500
Joey Myers
https://hittingperformancelab.com/wp-content/uploads/2021/10/hitting-performance-labs_c90c0362088ef1d3d528f3078f4f8ac1-300x75.png
Joey Myers
2022-05-31 10:00:51
2023-01-17 06:41:26
Mental Coach Training Program For Baseball & Softball Hitting And Pitching | How To Build Mental Toughness Approach, Drills, Exercises, Self-Talk, & Skills