Increase Hitting Power Using Catapult Loading System To Hit Baseball Or Softball Harder & Farther Like Pete Alonso
Learn how to increase hitting power using the Catapult Loading System to hit a baseball or softball harder and farther like Pete Alonso.
Pete Alonso Swing Breakdown
Here's what we cover in this Pete Alonso swing analysis:
A quick look into his height, weight, line drive, ground-ball, and fly-ball percentages,
Look at how many Catapult Loading System principles are mixed into his swing: Finger Pressure, Stable Head, Hollow Position, Showing Numbers, Downhill Shoulders, Hiding Hands…and
Look at how many Pitch Plane Dominator principles are a part of his swing: Barrel Path, Distance Between Feet, Back Foot Skip, Forward Momentum…
The Bottom line?
In doing this swing analysis, it looks like there is a little room for improvement that could move the needle in the following 4 ways:
Raising his line drive rate,
Raising his batting average,
Lowering his fly ball percentage, while also
Maintaining, if not surpassing, his current level of power…
Our favorite way to optimize line drives is challenging hitters to hit the ball back through the "tube".  Imagine the pitcher throwing the ball through a tube.  We want the hitter to hit it back through the tube.  Average line drive rate of Big Leaguers is 20%.  This represents the "tube".  How do we accomplish this?
By teaching them to make adjustments using the psychological principle of paradoxical intention.  You do the opposite of what you just did.  If hitter hits a ball above the tube, then they focus on hitting the ball below the tube.  If they hit it below, then they focus on hitting it above.  Until they get it through the tube.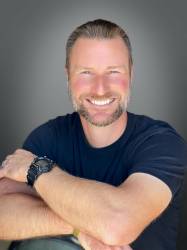 Latest posts by Joey Myers
(see all)
https://hittingperformancelab.com/wp-content/uploads/2019/10/pete-alonso-swing-analysis-e1569905182362.png
408
500
Joey Myers
https://hittingperformancelab.com/wp-content/uploads/2021/10/hitting-performance-labs_c90c0362088ef1d3d528f3078f4f8ac1-300x75.png
Joey Myers
2022-10-10 09:15:55
2022-10-21 05:19:26
Increase Hitting Power Using Catapult Loading System To Hit Baseball Or Softball Harder & Farther Like Pete Alonso