Game Like Batting Practice: Fun Hitting Stations To STOP Struggling At Plate For Baseball & Softball
Discover game like batting practice.  Learn about fun hitting stations to STOP your son or daughter struggling at the plate for baseball and softball.
Train Ugly: Transition To Game Swings In Less Time With Random Practice
My friend and colleague, Lee Comeaux, Shared this video with me, and I just had to share it with you.  CLICK HERE for a post I did awhile back, showcasing 8 science of successful learning principles that are validated by empirical research.
This video goes into one of the principles mentioned in that post, the art of variance…Or "training ugly" as Trevor Ragan calls it in the video (CLICK HERE for his website).
Below are my bullet point notes from the above video:
1:10 – performance is best because you do things that have higher levels of retention – does practice promote better retention?
2:00 – What is a skill? Just Technique? 1/3 of the equation
2:45 – Read, Plan, Do
6:00 – How to practice this…Block (or Massed) Practice
7:00 – Random Practice
8:00 – Studies showing the benefits of Block versus Random Practice
9:15 – Coach Tom Black explains WHY Block Practice is more attractive to coaches: ego and/or seeing immediate gains with it, answer the WHY – easier for coach to let go of Block Practice…find better ways to track progress (transfer and retention to games test)
11:15 – WHY do we see dramatic gains transferred to competition with random practice? When Block Practice, we're eliminating Reading and Planning from the motor learning equation. Random is like the game!  "You play volleyball, you don't drill volleyball".
14:25 – taking a Growth Mindset into practice…Random Practice is more challenging, will make more mistakes, will be uglier, better for us, prepares us better for game situations
TRAIN UGLY Coaches!!
PLEASE share below how you've used this OR will use this with your hitters and players…
THANKS in advance for your responses 😀
SCIENCE-BASED TRAINING:
Improve your hitting strategy dramatically by applying human movement principles.
Learn not only how and what to train but also the science behind the methods.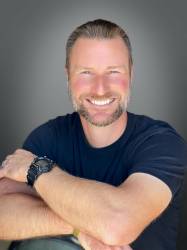 Latest posts by Joey Myers
(see all)
https://hittingperformancelab.com/wp-content/uploads/2016/12/train-ugly.png
252
450
Joey Myers
https://hittingperformancelab.com/wp-content/uploads/2021/10/hitting-performance-labs_c90c0362088ef1d3d528f3078f4f8ac1-300x75.png
Joey Myers
2022-11-21 09:45:10
2022-11-22 05:47:04
Game Like Batting Practice: Fun Hitting Stations To STOP Struggling At Plate For Baseball & Softball