Struggling To Hit In Games But Not In Cage Or Batting Practice? Discover Game-Like Baseball Softball Hitting Stations
Is your son or daughter struggling to hit in games but not in the cage or batting practice? Discover how to put together game-like baseball or softball small group hitting stations.
Cage Bombs: How-To Identify & Fix A "5 O'clock" Hitter
Okay, in all seriousness…I received an email from a reader named Garrett, and in response to a post I did, titled:
"What Every Coach MUST Know About Giving Feedback To Hitters".  This post will identify and fix a "5 O'clock" hitter…
Identifying a "5 O'clock" Hitter
What is a "5 O'clock" Hitter?
One who ONLY "shows up" for batting practice, but not in a game.  In other words, BOMB!! lol
Here is Garrett's email…
"Hey Joey, 

Does this sound like the recipe for a

five o' clock

/inconsistent hitter to you?

takes one swing then goes and analyze the video…repeats the process 30 times
relies on someone else to tell the what they are doing wrong
uses BP to try and hit bombs…how do your hitters use bp on the field for work?
uses the tee to practice the perfect swing for the perfect pitch

Thanks."
SCIENCE-BASED TRAINING:
Improve your hitting strategy dramatically by applying human movement principles.
Learn not only how and what to train but also the science behind the methods.
How-To Fix a "5 O'clock" Hitter
My responses below addresses the numbered questions above (slightly edited)…
"Garrett,
That sounds like a similar approach to Jaime Cevallos's Positional Hitting!  Video analysis is a great source of external feedback, but like everything else, can be relied upon too much, or obsessively at times.  I'd prefer the hitter work out the kinks for at least 5-8 swings before filming again.  This can be supported in Peter C. Brown's book Make It Stick.
Hitters are their best own evaluators.  Nobody else can tell them how or what they felt on a particular swing.  I've had hitters like this, and typically it stems from mom or dad (or somebody) giving them the answers all the time growing up.  Not letting them make their own mistakes, and learning from them.  Young hitters have to fail on their own, then struggle for the adjustment…and if they need help after that, then coach can pick them up.  This has Daniel Coyle's book The Talent Code written all over it.
"Practice like you play, so you play like you practice".  If you have to compete in a 100-meter sprint, you can't train like you would for a marathon.  Marathon batting practice sessions (taking 8+ swings per round) are useless to a game swing.  My hitters take 3-5 swing rounds, and then get a brief break.  They're also required to swing as hard as they can – under complete control – for each swing.  CLICK HERE for a great testimonial case study post from one of my San Diego dads, on the turnaround his two High School boys experienced making this switch.
Mass practice off the tee is no good.  The tee position must be varied after each swing.  This is talked about extensively in Peter C. Brown's book above as the Art of Variance.  Also, please refer to preceding point #3.
Hitting cage bombs gives a short-term boost to self-confidence.  And hitters who don't do train for the "100-meter sprint" will break during competition.

Self-confidence is gained through working the process, staying the course, and not obsessively focusing on outcomes or their competition.  Gio Valiante's book

Golf Flow

is a great resource for this type of thinking."
BOMB!! 😀 lol
My question to you is…What are the one or two biggest mistakes you see coaches or players make in practicing like they're going to play?
Please REPLY in the comments section below…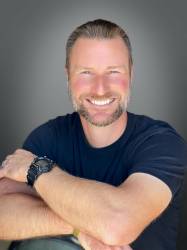 Latest posts by Joey Myers
(see all)
https://hittingperformancelab.com/wp-content/uploads/2015/04/Struggling-To-Hit-In-Games-But-Not-In-Cage-Or-Batting-Practice-Discover-Game-Like-Baseball-Softball-Hitting-Stations.png
800
800
Joey Myers
https://hittingperformancelab.com/wp-content/uploads/2021/10/hitting-performance-labs_c90c0362088ef1d3d528f3078f4f8ac1-300x75.png
Joey Myers
2022-11-14 09:15:59
2022-11-14 19:54:33
Struggling To Hit In Games But Not In Cage Or Batting Practice? Discover Game-Like Baseball Softball Hitting Stations