In Part 2: Don't Make This Hitting Mistake Video Series,
We're going over:
"Gas Pedal" — Natural, NO Push from Backside,
"Smooth" — NO Rush (Archer Metaphor), and
How Far Should the FREE-FALL be? (setting up your feedback markers).
MLB BIG-Boppers who use Forward Momentum
David "Big Papi" Ortiz (9-Time All-Star):
Chris "Crash" Davis (2013, led Big Leagues with 53 hr's and 138 RBI's & was an All-Star in 2013):
Bo Jackson when he was with the White Sox (All-Star in 1989):

Here's one of my college hitters, and his BEFORE (left) & AFTER (right) Forward Momentum: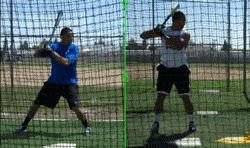 Other Athletes Who Use Forward Momentum…
Paul Rabil – Lacrosse player with world record's fastest throw (111 mph, and averages well over 100 mph in games):
Ulf Timmerman – holds the World Shot Put Record using the Glide Technique:
Jan Zelezny – World Record holding male Javelin Thrower:
I'm a member of the American Baseball Coaches' Association (ABCA), International Youth Conditioning Association (IYCA), and the Positive Coaching Alliance (PCA).
Stay tuned for PART-THREE of the Don't Make This Hitting Mistake Video Series, where we'll find out how 2013 NL MVP Andrew McCutchen was critically BLEEDING force at contact.  Watch for it in your inbox in the next few days…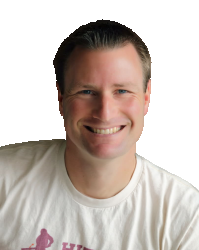 Latest posts by Joey Myers
(see all)
https://hittingperformancelab.com/wp-content/uploads/2018/05/hitting-performance-labs_c90c0362088ef1d3d528f3078f4f8ac1.png
0
0
Joey Myers
https://hittingperformancelab.com/wp-content/uploads/2018/05/hitting-performance-labs_c90c0362088ef1d3d528f3078f4f8ac1.png
Joey Myers
2014-01-08 18:51:29
2018-05-17 18:04:32
[VIDEO] Don't Make This Hitting Mistake (and BLEED force at contact) PART 2