In Part 3: Don't Make This Hitting Mistake Video Series,
We're going over:
The One-Joint Rule (how-to test "Spinal Integrity" – head and spine alignment),
Spine Engine Theory (how the friction-free swing is driven by the spine), and
Tensegrity, OR Tension Integrity (discover how explosive the body's own natural springiness can be).
Here's a video of Physical Therapist Dr. Kelly Starrett of MobilityWOD.com demonstrating his Spinal Integrity Test (One-Joint Rule):
Here's video of 2013 NL MVP Andrew McCutchen breaking his Spinal Integrity.  Scary to think that he's bleeding force at impact with the numbers he put up that year:
Here's a picture of one of my High School hitters doing the same thing:
See the same head nod…?
For YOUR Eyes ONLY…
The previous videos were LEAKED from The Truth About Explosive Rotational Power Course. ALL information is validated by scientific PRINCIPLES.
Besides discovering an EIGHT-Step Scientific System for building an explosive fiction-free swing, here are some other things you'll be learning…
#1 Reason Youth Hitters have 'Bad' Swings (and how to fix)…
What a Chinese Finger Trap & Powerful Rotational Forces in the Body have in Common…
Learn Why What You Knew (or Thought You knew) About Hip Thrust is ALL Wrong…
The purpose of a FLOAT, when to start it, and how long should it be…
The quick weak posture at impact test…
The Catapult Loading System science and hitting application,
Breaking ball and off-speed mastery, AND
A whole lot more…
I'm a member of the American Baseball Coaches' Association (ABCA), International Youth Conditioning Association (IYCA), and the Positive Coaching Alliance (PCA).
CLICK HERE for Part-4 of the Don't Make This Hitting Mistake Video Series, where we'll take a one-minute tour of The Truth About Explosive Rotational Power Course.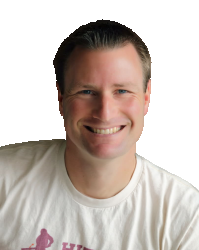 Latest posts by Joey Myers
(see all)
https://hittingperformancelab.com/wp-content/uploads/2018/05/hitting-performance-labs_c90c0362088ef1d3d528f3078f4f8ac1.png
0
0
Joey Myers
https://hittingperformancelab.com/wp-content/uploads/2018/05/hitting-performance-labs_c90c0362088ef1d3d528f3078f4f8ac1.png
Joey Myers
2014-01-08 18:57:49
2018-05-17 18:01:33
[VIDEO] Don't Make This Hitting Mistake (and BLEED force at contact) PART 3