Proper Youth Hand Bat Grip For Right And Left Handed Baseball & Softball Hitters | Is Door Knocking Knuckle vs Box Hold Correct?
Create Pre-Turn Hand Tension Like Babe Ruth
What is the proper youth hand bat grip for right and left-handed baseball softball hitters? Is door knocking knuckles the correct hold or is the "box" grip better.  I'd argue the gorilla grip is best, evidenced in this swing experiment.
Question: Do Relaxed Hands Really Lead to Higher Bat Speeds?
Using the Zepp knob sensor which you can't get anymore, so instead grab a BlastMotion sensor
.  I wanted to use the Scientific Method to analyze whether having relaxed hands or "hand-tension" – pre-turn – increases or decreases bat speed.
Background Research
To me, it just always looked like the all-time greats – Babe Ruth – were squeezing the handle of the bat into sawdust before going into their turn.  I'm basing this experiment off the following research and study:
1. Pavel Tsatsouline
From the Tim Ferriss podcast titled, "Pavel Tsatsouline on the Science of Strength and the Art of Physical Performance", where Tim interviews Pavel.  Pavel trains elite athletes and military but is best known for commercializing the use of the kettlebell in America.
In the podcast, Pavel talks about how the hands can be used to recruit more muscle tissue and connect larger areas of the body.
2. Homer Kelly
In his book, The Golfing Machine, Homer Kelly talks of four power accumulators…in particular, the first power accumulator (p.70 in the 7th edition):
"…is the Bent Right Arm – the Hitter's Muscle Power Accumulator.  Even though the Right Biceps is active, the Backstroke is always made with the Right Arm striving to remain straight.  But the straight Left Arm restraints this continuous Extensor Action of the right triceps with an effortless Checkerin Action.  Consequently, during Release, the Right Arm can straighten only as the Left Arm moves away from the Right Shoulder.  This results in a smooth, even Thrust For acceleration of the Lever Assemblies from an otherwise unruly force."
3. Front Arm Fascial Lines
Thomas Myers talks about Front Arm Fascial Lines in his book Anatomy Trains
.  These lines travel from the bottom three fingers (pinky, ring, and middle), across the chest, to the bottom three fingers of the opposite hand.  It's these three fingers that connect these springy fascial lines found within the torso to whatever we hold in our hands.  It's this hand tension, or finger pressure, that has fixed stubborn bat drag issues in my own hitters.
Hypothesis
Because of the previously mentioned research, I think the swing with Babe Ruth "hand-tension" will result in higher bat speed, and possibly other performance metrics, like max hand speed, time to impact, etc., that will be measured using the Zepp Baseball App.
Babe Ruth: "Hand-Tension" Experiment
Equipment Used:
Zepp Baseball app (BlastMotion),
ATEC Tuffy Batting Tee (we use Backspin Tee now),
Rawlings Official NCAA Baseballs,
Two yellow dimple baseballs (feedback markers),
Flip Video Camera and Tripod, and
33 inch, 30 ounce Pinnacle Bamboo bat.
Setup:
Yellow dimple ball feedback markers = my bat length, plus two baseballs
Distance from plate = end of the bat touching inside corner of plate, and knob of bat touching my mid-thigh.
Tee was set slightly behind the front feedback marker, and tee height was about mid-thigh.
First 100 baseballs were hit WITHOUT pre-turn "hand-tension".
Second 100 baseballs were hit WITH pre-turn "hand-tension".
Data Collected (Zepp Baseball App):
Data Analysis & Conclusion
When using pre-turn Babe Ruth "hand-tension":
+3 mph average bat speed
Higher Max Bat Speed numbers
More horizontal bat angle at impact (matching pitch plane)
+6 degrees in attack angle
More productive outcomes (line-drives & fly-balls).
Notes
 I had trouble finding a proper slot for my hands WITHOUT pre-turn hand tension.  With it, I found more consistency with "educated" pre-tension Babe Ruth hands.
In the video, you can clearly see a better barrel launch angle when I had pre-turn "hand-tension".
In the video, you can see an earlier barrel on the pitch-plane (probably as a result of the better barrel launch angle).
WITHOUT hand tension, my Zepp bat speeds swung wildly from swing to swing.  Whereas with pre-turn hand-tension, my bat speed numbers were more stable, staying within the 72-78 mph range.
I warmed up using the ProHammer bat, to prime my swing to not roll over when I started the Experiment.  Interesting to note that WITHOUT pre-turn hand tension, I began rolling over for the first 10-15 swings.
My upper half felt much more connected during the swing when I had pre-turn hand-tension.
The -1 degree vertical angle at impact was a much better improvement using pre-turn "hand-tension".  Now, most of my Line Drives were about 8-12 feet off the ground.  My back foot was drifting forward a little much, so taming that and maintaining a 90-degree angle with the back leg, would push that vertical angle at impact even lower.  And as a result, would angle my drives up more.
The Bottom Line?
The Babe Ruth Pre-Turn "Hand-Tension" Experiment highlighted what Homer Kelly calls "educating the hands".  This Experiment suggests that the old dogma of keep your hands "loose" before you turn holds no water.  This is another example of backwards thinking that's been taught for decades.  All my hitters, from pro and college to Little League, say how much more bat speed they have when they use pre-turn "hand-tension".  I urge you all to repeat the same experiment and report what you find in the comments below.  Test…Test…Test these dogmas, so we can finally put the ol' dog to bed.
*EXPERIMENT UPDATE*: Thanks to my friend Lee Comeaux, who is a professional golf instructor, for further simplifying the finger pressure technique…have the hitter squeeze the bottom three fingers (pinky, ring, and middle) of the top hand ONLY, from the moment the hitter picks up their stride foot to all the way through impact.  This alone has cleared up stubborn bat drag issues with my hitters from TEN to SIXTEEN years old.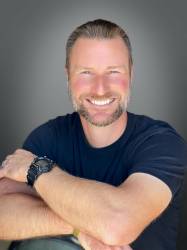 Latest posts by Joey Myers
(see all)
https://hittingperformancelab.com/wp-content/uploads/2015/03/babe-ruth-hand-tension.jpg
546
754
Joey Myers
https://hittingperformancelab.com/wp-content/uploads/2021/10/hitting-performance-labs_c90c0362088ef1d3d528f3078f4f8ac1-300x75.png
Joey Myers
2022-05-02 09:30:49
2022-05-09 18:25:36
Proper Youth Hand Bat Grip For Right And Left Handed Baseball & Softball Hitters | Is Door Knocking Knuckle vs Box Hold Correct?