Baseball Hitting Video Spine Mistake PART 3
In This Baseball Hitting Video Spine Mistake,
We're going over:
The One-Joint Rule (how-to test "Spinal Integrity", also known as head and spine alignment),
Spine Engine Theory (how ALL athletic movement is driven), and
Tensegrity, OR Tension Integrity (discover how explosive the body's own natural springiness can be).
Here's a video of Physical Therapist Dr. Kelly Starrett of MobilityWOD.com demonstrating the One-Joint Rule:
In case you missed it, in the above video, Dr. Kelly Starrett said:
"Hinging at one of the segments [vertebraes in the neck]…when we put a hinge across the central nervous system, the body recognizes that as a primary insult, or threat to the body, because you're basically guillotining or kinking the nervous system. You've kinked 'the tube', so it [force production] just drops off."
He also mentioned:
"The spine has major potential to decrease your force production."
Here's video of 2013 NL MVP Andrew McCutchen breaking his head and spine alignment. This is actually a semi-common hitting power mistake made by quite a few of my young hitters – as you'll see in a bit. Scary to think that Andrew McCutchen was bleeding force at impact with the numbers he put up this past year:
The first baseball hitting video spine mistake was leaked from The Truth About Explosive Rotational Power online video course. This is all a part of the human movement rules. As you can see, breaking our spinal integrity at contact can have a bleeding force effect on performance.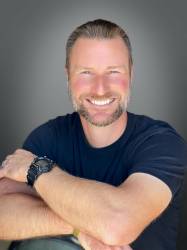 Latest posts by Joey Myers
(see all)
https://hittingperformancelab.com/wp-content/uploads/2013/12/baseball-hitting-video-spine-mistake-hitting-performance-lab.jpg
360
480
Joey Myers
https://hittingperformancelab.com/wp-content/uploads/2021/10/hitting-performance-labs_c90c0362088ef1d3d528f3078f4f8ac1-300x75.png
Joey Myers
2013-12-24 23:55:34
2019-01-14 05:36:54
Baseball Hitting Video Spine Mistake PART 3