Pitching Instruction Secrets For Hitters VIDEO (Madison Bumgarner)
Pitching Instruction: 3 Simple Factors to Great Hitting (Madison Bumgarner Approved)
I want to focus on Madison Bumgarner of the San Francisco Giants, and how the pitching instruction he's received may help hitters develop repeatable power.  Pitching instruction for hitters!
I read somewhere that when Ted Williams was asked how a hitter could get more efficient with their swing.  He responded by saying to study a pitcher's delivery.  In this pitching instruction for hitters post, we'll look at 3 human movement laws, the:
Head start,
Spinning ice skater, and
Compressed spring.
The Head Start
Known to proven movement science as the Conservation of Linear Momentum, aka Forward Momentum (FoMo) or the Un-Weighting Principle.  Madison Bumgarner employs Gravitational Forces with a nice easy fall down the mound.  Gravity doesn't care if you're a Shot Putter…Trapeze Artist…Lacrosse player…or a hitter.  As sure as the sun rises and sets, Gravity will be there to flow-with OR fight a hitter's movements.  Here's what happens when we:
FIGHT Gravitational Forces (wide no-stride, sit back) – Reciprocal Inhibition occurs.  Muscles and connective tissues typically used to accelerate movements will reverse, slowing them down.
FLOW-with Gravitational Forces (FoMo) – Free ride.  Makes the Final Turn seem easier.  Increases max bat speed.  And turns a hitter's body into a projectile missile.  Thanks Bob Hall from Canada for the latter metaphor!
Madison Bumgarner Pitching Instruction for Hitters Factor #1: Mad-Bum has a nice easy fall down the mound with minimal push with the back leg.  Too much push activates Reciprocal Inhibition.  Hitters employ a fall by committing the body-weight to the stride leg at landing, or the Fight Position.
The Spinning Ice Skater
Known to proven movement science as the Conservation of Angular Momentum.  Madison Bumgarner is also known as the Candor.  As you can see from the photo of him above, his arms are stretched completely away from his body.  Imagine an ice skater who jumps off the ice, bringing her arms in, and spinning really fast.  She's increasing what's called her angular momentum, or rotational speed.
Now, imagine the same ice skater as she's falling back to the ice from her jump, and she lengthens out her arms and one of her legs to slow down her body's rotation.
This is referred to as increasing her moment of inertia, or inertial force.  You can't maximize both rotational speed and inertial force at the same time.  They have an inverse relationship.  When one is up, the other is down.  Although, we can optimize both…
Madison Bumgarner Pitching Instruction for Hitters Factor #2:  Mad-Bum opens his "wings" like a condor right before his torso begins rotation.  As his torso starts rotating, he bends at the elbows and cuts his inertial force in half.  This gives his turning speed a boost.  Hitters like Hunter Pence, can do this by keeping a slight bend in the front arm at the initiation of the Final Turn.  Once the barrel's on the plane of the pitch, then it becomes more important to increase inertial force (extending the front arm) rather than turning speed.
The Compressed Spring
According to Thomas Myers (no relation) from AnatomyTrains.com, fascia is:
"Fascia is the biological fabric that holds us together. Fascia is the 3-D spider web of fibrous, gluey, and wet proteins that hold them all together in their proper placement. Understanding fascia is essential to the dance between stability and movement – crucial in high performance, central in recovery from injury and disability, and ever-present in our daily life from our embryological beginnings to the last breath we take."
Fascia is to the human body like steel is to the building industry.  It's very stiff and resist immediate change in shape.  CLICK HERE to see if Andrew McCutchen loads this springy connective tissue.
Madison Bumgarner Pitching Instruction for Hitters Factor #3: 
Mad-Bum compresses the spring in two ways:
Slight uphill shoulder angle, and
Shows hitter his numbers.
A hitter like Hunter Pence will do this slightly different in three ways:
Slight downhill shoulder angle,
Shows pitcher his numbers, and
Hides the hands from the pitcher.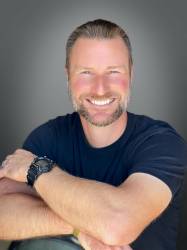 Latest posts by Joey Myers
(see all)
https://hittingperformancelab.com/wp-content/uploads/2014/10/pitching-instruction-madison-bumgarner-for-hitters.jpg
639
960
Joey Myers
https://hittingperformancelab.com/wp-content/uploads/2021/10/hitting-performance-labs_c90c0362088ef1d3d528f3078f4f8ac1-300x75.png
Joey Myers
2014-10-30 04:18:39
2019-02-04 05:26:23
Pitching Instruction Secrets For Hitters VIDEO (Madison Bumgarner)